Babycare
fever Created by Updated on Apr 23, 2017
my 11 months baby is having fever 99. 8 . i have given calpol 4ml in the morning after six hour i have given again after giving syrup her temp got down then again after 6 hours it get increase . she is not having food also. Only crying for breastfeed. can somebody suggest what to give her in food and after how many days she will be fine.
Kindly
Login
or
Register
to post a comment. | Apr 29, 2017
i am giving her food she is having everything. | Apr 25, 2017
try rice with dal water don't include dal and add some ghee,try ragi flour with milk stir well until it come like paste. mashed banana etc.. try these. ur milk is not enough for baby start to give food | Apr 25, 2017
hi neha,bcz of hungry baby wouldn't sleep. always tummy will get full else won't sleep. r u started giving foods to ur baby | Apr 25, 2017
now she is not having fever . but she is not sleeping. she had food properly and she was feeding also but suddenly at 9pm she deny to have milk and not sleeping only crying.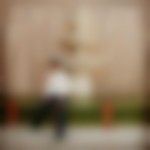 | Apr 24, 2017
Ok... | Apr 24, 2017
saffron is mixed with water and that water is dipped with cloth and put on baby head. immediate relief of fever I did for my baby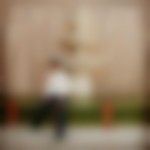 | Apr 24, 2017
Vaishnavi saffron by nature is hot wont it had any negative effect ? | Apr 24, 2017
okay vaishnavi i will try this. | Apr 24, 2017
put it on baby head | Apr 24, 2017
hi neha take one white cloth and wash it then take this with and dipped with ur breast milk on head for few hrs and leave it. if not try saffron water and put in head it will surely reduce fever. if not consult doc don't wait | Apr 24, 2017
but without antibitic how she will be fine?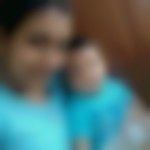 | Apr 24, 2017
Hello.. I faced same problem before few days.. Baby was 100-102 fovr for 4-5 dys.. We went to dr.. But dr.. Wont give antibtc before 4 days.. Try to brst fed baby more.. Or whenevr baby wemt to deep sleep put a wet cloth on head it helps in reduce fvr so baby can sleep a bit.. As due to fvr baby is not able to sleep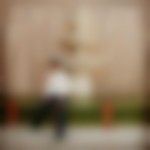 | Apr 24, 2017
Consult dr asap | Apr 23, 2017
Hi Neha, give light and easy to digest foods like upper layer of chappati mashed in milk or daal, daliya, oats, suji. Better you consult once with your doctor.
More Similar Talks
Top Babycare Talks