Parenting
First Sentence Created by Updated on Jan 30, 2013
My son has just started talking ..phrasing sentences. Yesterday he had formed his first sentence - 'Aachi Mamma ho' .. and that was the moment. I was so happy ..these are some of the moments of life, when we just want that moment to be with us whole life
Kindly
Login
or
Register
to post a comment. | Feb 05, 2013
Payal, you are so right... My elder daughter is 4+ and I know what she thinks as u said when I made her sit for study..... | Feb 05, 2013
Oh yes they do Indu... and do I know it. Soon of course, they will turn 5, like mine did, and you will have to make them study and then you will be "the worst mummy in the world"... :)) | Feb 01, 2013
Kids know what work for them and how to keep mamma happy :) They are smart .... | Feb 01, 2013
A friend's son the other day came and sat in her lap and said, "You're my doll mummy, barbie mummy!" We couldn't stop laughing! How cutely devious can these little ones be. Also, clearly, the little tyke already knows how to woo the ladies!!! :D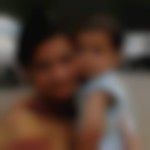 | Jan 31, 2013
hi Indu! congratulations on the first sentence and the compliment. double whammy!!! :) | Jan 31, 2013
Thanks Everyone .... This is the fun of motherhood :) and indeed precious moments of the life. | Jan 31, 2013
Validation from your child , it cant get better than that .... congratulations indu | Jan 30, 2013
wow, that calls for a balle balle.. Indu from what I know of you, your boy is absolutely right! | Jan 30, 2013
Thats great Indu. These moments are precious indeed. Enjoy talking to your son :)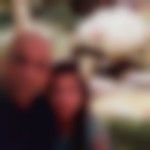 | Jan 30, 2013
Congratulations and enjoy your son. These are real precious years.
More Similar Talks
Top Parenting Talks