Health
flu vaccine Created by

Updated on Dec 05, 2012
Hello, my trusted ped has been after me to get my lo the flu vacvine. Is it any good? Will it mean that i have to give it her every year? She is an average height/weight child with no dramatic cold problems.
Kindly
Login
or
Register
to post a comment.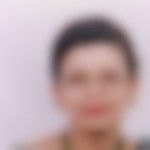 | Dec 26, 2012
Great | Dec 10, 2012
yea Radhika, I did finally get the flu vaccine for my kid too.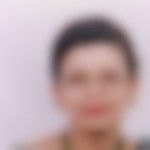 | Dec 07, 2012
Hi! Parul, Here in Pune Swine flue is taking toll and so my ped adviced me to give my twins Swine Flu injection. 1 month apart. I did not want to take a chance and have got them Vaccinated. First time it is two injections and later it has to be administered once only. | Dec 06, 2012
Thanks a lot Arunima. This was very helpful. | Dec 05, 2012
Hi Parul. Flu vaccines are becoming increasingly popular these days. Though my daughter or I has never taken a shot, my husband takes one each year. My friend's son has been getting one each year since the age of 2 years (he is 4 now). I do not think there is any harm in taking one since it helps to boost the immunity and as a result your child may suffer from lesser bouts of cold and flu. The downside of taking the vaccine is the side effects, which are quite strong. Muscle ache, soreness in the arm where the shot is given, nausea, headache, lethargy are felt within a few hours of taking the vaccine and can last up to 2 days. So your child will need to take proper rest till she feels better. If you decide to take your child for the vaccine, please make sure the doctor informs you in detail of the side effects and reactions, if any and how to deal with them. Hope this helps answer your question :)
More Similar Talks