Parenting
fond of television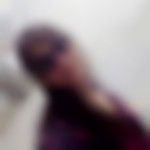 Created by

Updated on Jul 17, 2017
i m live in joint family . .if any bdy is watching tv. . .n he wants to watch n some1 says no . . .then automatically he starts crying . . . i mean uski ankhe bhar ati he . . he is very sensitive n easily crying . . kaise samjhao . . . . i can't understand. .
Kindly
Login
or
Register
to post a comment. | Jul 18, 2017
Sneha rone ki habit pyaar se hi door hogi. jaroori nahi ki aap uski har baat maaney, par yeh bhi jaroori nahi ki usey gussey se hi Mana karein. pyaar se bhi to samjhaya ja sakta Hai.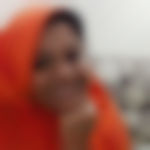 | Jul 17, 2017
Hi Sneha Your son will cry, you are taking away his favorite activity, obviously he is bound to be upset , that's the reason you will need other activities to engage him in , but the bottom line is that you will need to be brave , he is crying , making a tantrum, let him do, at all times be calm , and tell him nicely exactly what you want Him To Do , rather than not to cry, your preparation here will be important and initially it will be difficult , but if you are loving but firm , it will prove to be benefitial in the end , for you and your son. Stop thinking so much , it will happen , Just go for it , All the Best! | Jul 17, 2017
dear sneha.... I completely agree with Farida....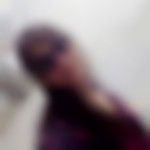 | Jul 17, 2017
pyaar dete dete mujhe lagne laga ki uski jhid puri ho rahi he. . . woh meri baat manta he but rone ki habit dur ho jani chahiye | Jul 17, 2017
thanks for replying Sneha! please make sure he is not upset about something else and since he is not able to express himself.. his frustration comes out in the form of tears. talk to him , shower your love on him and help him express himself.. teach him appropriate ways to handle his emotions, such as diverting his mind to something else say playing a game with him such as chess , ludo, Scrabble and involving other family members as well or sending him out for outdoor play. make sure there is time allotment for TV viewing for instance when his fav cartoon comes , request them to allow him and ask him to let others watch when they have their fav serial coming up. hope this helps!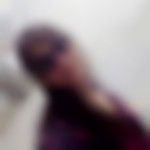 | Jul 17, 2017
in all small things he start crying. .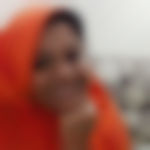 | Jul 17, 2017
Hello Sneha I think it's not just the television , but you would have the same issue with the mobile as well. I would strongly suggest you read my article on (Effects TV and other gadgets have on the child's mind ) link is given below http://www.theworldofhandwriting.com/educational-blog Apart from that , how would you keep the child away from the gadget 1. get them involved in other activities , like sports , this would help them in learning in a new activity and keep their mind and body fresh. 2. Set a time limit ,once that time is up, they need to give up the gadget , no matter what , kids will throw tantrums , but if they see that you are not taking any of their drama, they will adjust like wise. 3. spend time with them , either read them a book or ask them to tell you a story , do a scribble on a sheet of paper and ask them to colour it with crayons, the point here is that you need to be with your child during this activity. You could even get them to help you in the kitchen by doing any small tasks, here your patience will be required to the maximum. 4. Let them spend time with their grandparents, and other family members. It could help them calm down , be more patient and grandparents have many stories to tell their grandchildren. 5. Have a day in the week where you meet your friends along with their kids in the park. Both you and your child will enjoy this time in your respective ways. Hope the points will be of help. | Jul 17, 2017
hi Sneha! does that happen just in case of TV or otherwise also he cries for small small things and sometimes without any reason?
More Similar Talks
Top Parenting Talks