Food and Nutrition
Food for 6+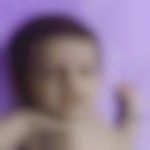 Created by Updated on Aug 08, 2017
Can someone help me out in food timetable for 24hours post 6months ? (like number of times milk ,types of semi solids etc )
Kindly
Login
or
Register
to post a comment. | Aug 08, 2017
Hi Chaitanya, your baby is 6 month and have just started foods other than breastmilk so give light and easy to digest foods as the the digestive system has just started working. To begin day start with breast milk. Keep gap of 2 or 2 & 1/2  hr between each solids preferably semi solids. whenever your baby wakes up her routine starts right from thath time. after 1 hr of breastfeed Give breakfast of well cooked oats/ powdered daliya/ suji apple kheer/ suji khir/ cerelac.   After breakfast give breastmilk once before lunch . In lunch you can give well cooked moong daal khichdi/ upper layer of chappati  mashed in  milk or daal/ mashed rice with milk or daal. After lunch give dome gap then you can give few spoons of juices like watermelon, grapes, pomegranate, chickoo, coconut water.   Arouund 4 -4. 30 in evening again you can give purees like apple puree/ carrot puree/ potato puree/ tomato puree /beetroot puree/ pear/ papaya/ banana and purees of so many fruits or vegetables .Again between dinner and evening snacks you can breastfeed.   In dinner you can again give cerelac, daliya, sabudaana, upper layer of chappati mashed in milk.   Whatever you give should be well cooked and in semi solid form .  Breastmilk should be given  at least for 7-9 times a day. Hope this will help you.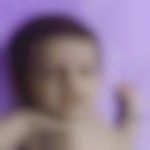 | Aug 08, 2017
I was expecting a comment from you :) that was really helpful . My baby is 5months old decreased his intake of milk and fully involves in playing , as you said BM of 7-9 times during semi solids but my kid is taking these number of times currently. Iam worried whether he is well nourished ! And I heard somewhere of introducing daal water and rice water how does it prepared ? like as in jes boiling rice in water and feeding those ?? | Aug 08, 2017
h Chaitnya ! please go through this blog on intial food for babies.. Hey! I find this Parenting blog really interesting. I suggest you have a look too: https://www.parentune.com/parent-blog/initial-foods-6-12-months/170?ptref=sa0l000030g004q. u could Breastfeed​ the baby in the morning say around 5 am. at around 8 am give your baby Dalia , followed by breastfeed again at 10 am , fruit puree at 11 am. after bathing u could again breastfeed your baby at around 12. 30 pm . at around 2 pm u could give your baby khichri with boiled and smashed vegetables in it. at around 4 pm again breastfeed your baby, followed by papaya puree or pear boiled and pureed at around 5. 30 pm.. u could again breastfeed your baby by 6. 30 pm or so , by 7 .30 pm in dinner u could give sooji upma with curd. u could again breastfeed your baby at around 9. 30 pm and dim the lights, sing a lullaby and make the baby sleep . u could bring variety and add new dishes to this diet plan . also time suggested could vary according to ur convenience and baby's comfort. please ensure when u introduce a dish u r trying it for 5 to 7 days for the baby to develop its taste. hope this helps!
More Similar Talks
Top Food and Nutrition Talks
+ Start a Talk
Top Food and Nutrition question
Top Food and Nutrition Blogs