Food and Nutrition
Food for my 10 Month Baby !! Created by Updated on Oct 21, 2012
My baby is 10 months old. His paediatrician has adviced not to give him any form of Milk or Milk product & Fruits like Banana, oranges, grapes, Mausambi till he is 1 year old. Please advice me some interesting recipes with the above restriction in mind !!
Kindly
Login
or
Register
to post a comment. | Nov 05, 2012
Thanks Arunima !! | Oct 25, 2012
Hi Radhika. I think you can take dishes like aloo paratha, sooji upma/halwa, idlis, soft biscuits and any other dishes which your son likes. While travelling, one of the most important things to be considered is the shelf life of the food. Depending on how long each leg of your journey is, you can decide on what you would like to take without them getting spoiled halfway through the journey. Also, its better to carry dry items as it will be easier and less messy. Have a nice trip :) | Oct 24, 2012
Im going to start all the recipes one by one now. If you guys can also suggest some food for travelling !! I'm travelling to Jharkhand via Delhi. So have both Flighy trip & train trip !! | Oct 24, 2012
Sreelakshmi, Arunima and Tanuja thank you so much.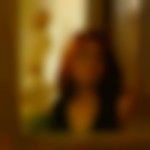 | Oct 22, 2012
Dear Radhika, Once the baby turns 10 months, one can start introducing a variety of solids to his/her diet. But add one new food at a time so that you can monitor his preferences, aversions & reactions to new foods precisely. While Arunima & Sreelakshmi have already covered most of the initial foods, you could consider a few more options like: mashed potato in homemade curd with a pinch of salt/sooji boiled in milk with a little sugar/thin moong or dhuli masoor dal soup/sooji upma/lightly sweetened sooji halwa/rice or sooji idli mixed with homemade curd/mashed homemade paneer/baked or boiled squash/bite size pieces of moong dal chilla etc. | Oct 22, 2012
Hi Radhika. I am glad you liked the pasta idea. The good thing about pasta is that they come in various shapes, so you can give him different shapes. Another idea for a sauce, which worked for my daughter, was making a paste of cooked spinach and garlic. You can grate a tiny bit of garlic and cook in oil and add the palak. Once the palak is cooked, you can churn it in the mixer and give it to him with pasta or mashed rice. You could also try aloo ka paratha and upma. Like Sreelakshmi mentioned, the salt or any other seasoning should be very minimum.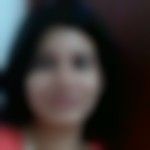 | Oct 22, 2012
Hi Radhika, Have you tried giving finger foods to you son? By 10 months I feel he would mostly possess the skills to grasp and enjoy finger foods. This would also encourage him to learn to eat on his own. So I used to give my son boiled macroni with homemade tomato sauce, boiled carrot sticks , thinly sliced tiny potato wedges with minimal seasoning all of which he used to enjoy .Slowly he started eating steamed mini idlis with tiny bits of colourful grated vegetables inside and mini mixed vegetable uthappams. Both these I used to cut into small triangles and serve with chutneys with again minimal spice. So apart from the regular vegetable soups, ragi porridge, kichidi and steamed and mashed rice mixed with curd these finger foods used to add onto the variety. | Oct 21, 2012
Thanks Arunima. Pasta recipe sounds quite interesting. I have already tried the apple thing. Please share done more different recipes like the pasta one !! | Oct 21, 2012
Hello Radhika. You can try giving him some apples or sweet potatoes, cooked till soft and mash them with a fork. Since he is 10 months old, I assume he can eat food that is slightly coarse than purée. When my daughter was around the same age, I would cook some pasta, cut them into small pieces which she could eat herself. I would also add tiny pieces of cooked carrots (really soft) to the pasta to add some color. Gradually I added some home cooked tomato sauce for the pasta- two tomatoes along with some oregano or sometimes added jeera or coriander powder, cooked all the ingredients with water until it became thick and reached a sauce like texture. I mixed the sauce with the pasta and fed it to her. She loved it. You can add any spice you like, since he is at an age where you can introduce spices, but the quantity has to be very little.
More Similar Talks
Top Food and Nutrition Talks
+ Start a Talk
Top Food and Nutrition question
Top Food and Nutrition Blogs