Food and Nutrition
Food Habits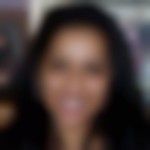 Created by Updated on Jun 09, 2015
Hello Parents needed a few suggestions my daughter is 20 months old she just refuses to eat anything at all. I have to make her cry if I want to feed her and have tried giving herDal ka paniSoup with different combinationkhichdiRiceCurd riceFruitsUpma Roti soaked in dalJuiceProblem is that she only likes to have sweet things.
Kindly
Login
or
Register
to post a comment.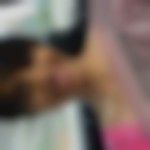 | Jun 17, 2015
My 23 month old son likes sweet too, so I have been using either palm jaggery or plain old jaggery or honey to sweeten some food items for him. But I never gave him sweetened milk. Till a few months ago, he ate dosa/ roti with honey and has gradually allowed low spice dal or chutney. We just have to keep trying different tastes. I also feed him when he is hungry and don't chase him around the house coaxing him to eat. That way, they have a healthy relationship with food, hunger and satiation. He also tries a few things because he eats meals along with us and his food is not too different from what we are eating. | Jun 13, 2015
I have faced similar problems. The technique I used was to introduce a new taste in small proportions along with something she likes.. example: when I wanted to start apple juice, I used to mix 1 proportion of apple juice with 2 proportions of formula. When I wanted to start wheat, I prepared roti and soaked it in milk and mashed and strained it and fed her along with formula again.. each kid is different, we have to struggle a bit to find out what works for them. If she's find of sweet, soak roti in milk, add honey or sugar to it while feeding her. Gradually reduce the sweetness.. | Jun 09, 2015
Hi Geetika! Kids keep on experimenting with tastes. No wonder the sugar laced pastry they used to like once might get a long face and a frown. Mantra which works with kids is there is no Mantra. I mean it's all hit and trial. Keep trying . One day u might succeed. And who knows the recipe u tried turns out to be her favorite. So patience and perseverance goes a long way in this case too. Though I would advise u to introduce one dish at a time and Keep trying for 3_4 days. She might taste a spoon first day and eat half a bowl third day. So that's a win win situation. So don't loose and continue with yr efforts .u can give a gap and again try the same dish after few days if it doesnt get a nod even after 3 /4 days. All the best. | Jun 09, 2015
Hey Geetika, I am also going through the same phase as my daughter is also 20 months and exactly same issue. What I understood is : 1) Make sure her potty is clear and everyday, else child wont feel like having food. 2) Don't force her, because if you force than also she wont have. It will only result frustration for both. In stead of forcing leave her, when she will feel hungry she will have. 3) Due to summer food intake of baby is reduced. Instead of food try to give her more liquid diet juices, lassi, nimbu pani, butter milk.... you can try palm jeggry ( taal misri) pani as well as it keeps body cool. 3) Even my daughter likes to have sweet item only... but you need keep giving her different taste. No matter how much she eat, gradually she will start liking. I tried giving her sewai upma, salty pencake ,sometimes cellow fried daal bada and she is liking it. Though she is having very less. ....and finally stay calm and have lot of patience.
More Similar Talks
Top Food and Nutrition Talks
+ Start a Talk
Top Food and Nutrition question
Top Food and Nutrition Blogs