Food and Nutrition
Food habits Created by

Updated on Mar 19, 2013
Hi Everyone, Im a new mommy to a 6. 5 month old son. well he is a very happy child but keeps me awake at night :( my guess is = he is hungry... thats the only reason why he normally cries... for now i give him 3/4th apple or carrot equivalent in the morning a lil formula if he still hungry... 2:30 pm formula milk 7 ounces 7:00 breast milk 8- 8:30 pm moong dal khichdi 10:30 he cries again :( another 7 ounces then he is on formula ( 3 to 4 ounces)and breast as per demand. is it alright for me to give him khichdi in morn and dinner and maybe a fruit puree at 5ish ? or would that hamper his digestion ? Thank you in advance for the help :)
Kindly
Login
or
Register
to post a comment. | Mar 19, 2013
Neha, you are bang on, these women are awesome and there;s many more of the awesome kind in this community. | Mar 19, 2013
thank u thank u guys are awesome !!!! | Mar 19, 2013
Hi Neha. You could use both sooji and dalia. I have used dalia on a few occasions but have also used Oats, which you get readily available in the market. I cook the oats or dalia thoroughly in water, add some formula to it and finish off with grated fruits. Now that my son is more than a year old, I use regular milk and add half teaspoon of honey and sometimes chopped raisins :) | Mar 19, 2013
hey aashna... regarding the porridge... is it made with sooji or dalia? | Mar 19, 2013
thank u so much varsha and aashna for the tips. i am gonna tweak few things and am sure he and I both will have a good night sleep.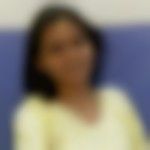 | Mar 19, 2013
Hi Neha, you can follow this link to prepare some food for your little cham-https://www.parentune.com/parent-blog/initial-foods-6-12-months/170 | Mar 19, 2013
Hi Neha. Your feeding schedule looks good. Here is what I fed my babies after 6 months of age. On waking up breast milk followed by breakfast. I used to give some porridge with 1/4 grated banana or grated apple. Around 11 am breast milk. Lunch (12. 30pm) was khichri with vegs (all mashed up) or rasam with rice. Breast feed around 1. 30-2 pm. After nap time (4. 30-5 pm) I gave some apple puree or banana or any other fruit in puree form. Dinner (7-7-30pm) was again khichri or chicken stew with rice or anything similar. Breast milk at bedtime (9pm). I think you could give your baby a heavier breakfast and lunch in the day time and a fruit in the evening as you suggested. You could build up a feeding schedule with breakfast, lunch dinner and 2 or 3 snacks in between and milk on demand. Also please give your baby some playtime in the evenings and before lunch so that he can digest his food quicker and is hungry for his next meal. Very soon you will see how he helps you make a routine for himself :) Babies love to stick by their routine. Hope this helps. Take care.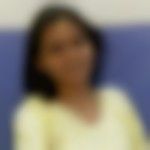 | Mar 19, 2013
Hi Neha, You are giving fruit to your baby in the morning and then formula milk in the after noon and again 7. 00 PM. This is a long gap and baby will be hungry. You can start with an apple in the morning at around 9. 00 AM then after 2 hrs you can give formula milk again after 2 hrs you can give him banana with little milk (banana shake) then by 4. 00 PM you can kheer made by rava (you just roast rava in one pan and then use it when require. )or you can also give moong dal khichdi then at 6. 00 PM you can give him formula milk and then at 8 or 9 PM you can wheat daliya prepared same as rava khichdi as per his taste. Then at 10 PM you give him a massage just before he sleeps. Massage will help him for a good sleep. My baby was also waking me in the night but when I started giving him massage just before he sleeps, he is now sleeping well. At the time of his sleep you can give him little formula milk just for his satisfaction then he will have a nice sleep and in the night only once you are required to feed him. This really worked for my baby who is now 10 months old. Hope this will help you.
More Similar Talks
Top Food and Nutrition Talks
+ Start a Talk
Top Food and Nutrition question
Top Food and Nutrition Blogs