Food and Nutrition
FOOD ISSUES Created by Updated on Jul 09, 2013
Hi Friends, My daughter 1. 11 years is going to play school since May. Had vaccation in june though. My problem is in the morning before school after lot of fighting with her she just have 5-6 biscuits crushed in milk with pediasure. Can't give her solid food as she just spit it out. then no matter what i give her in lunch(tried everything) she brings it back same way. Her teacher say they try hard but she refuse to eat and start gagging. Afternoon when she is back she hardly eat 5-8 spoon of rice pulao, khichadi or Upma, i somehow manage to get her eat half to one bowl curd, then she slleps and drink 250 ml milk in sleep. evening i try banana shake which she sometimes have sometimes not. Then dinner also same thing but again in sleep drink 250-500 ml milk. I am afraid she is not eating enough. Any Suggestions plaese!!!!!!!!
Kindly
Login
or
Register
to post a comment. | Jul 23, 2013
Hi bhavna, does the toddler like the taste of this aamla juice... how it tastes? | Jul 10, 2013
Vegetable soup, Mashed dal rice n veges, fruits like chickoo or apple or papaya. u cn also give nachni or ladoos made wit nachni. soft veg cutlets, or rice n vegetables mash together wit a little cheese. | Jul 10, 2013
another one for the online purchase.. http://www.healthkart.com/product/herbal-hills-amla-juice/NUT2499?gclid=CJH_rqWppLgCFUEl4godgBsABQ | Jul 10, 2013
i gave my daughter aamla juice when she was around 3 years old and i bought it from the neighborhood chemist , you can get it on line too ..here is the link http://satvikshop.com/ayurveda/abdomen/patanjali-amla-juice/20124/p_B1012037 | Jul 09, 2013
@ Deepti... Dont give ur child pediasure.. during the day time.. as it is quite heavy n child remain contented during the day n dont feel hungry n dont feel like eating. Give pediasure... after dinner. I hv heard the same story from many of my friends and whn their children donot eat they infact increase qtty of pediasure during the day.... n child litterally stop eating solid food and remain dependent on milk n pediasure. | Jul 09, 2013
Hi Bhavna, i tried in medical shops for Amla juice but they said it is not for small children. where will i get this amla juice? my elder daughter is 3. 6 years old and my younger one is 1. 8 years old. | Jul 09, 2013
Thanx Anurima, We are vegetarians even No egg so thats limited the food contents. yes i really get stressed but i guess what you are saying is right. she will be fine once little more grown up | Jul 09, 2013
Dear Deepti. My daughter was an extremely fussy eater too. She barely ate anything until she was 3 and hated non veg. Things have turned around now and she is much better with regards to food :) I would suggest you follow the other moms suggestions here and try to keep your cool during mealtimes. If you get stressed or angry, your daughter will pick up on this and will not look forward to mealtimes. Take one day at a time and she will surely change :) | Jul 09, 2013
thanx frens, ill surely try these. | Jul 09, 2013
hey deepti , the trick is to develop her taste buds so she starts to like the taste of food , i know she hardly eats so developing the taste buds sounds really far fetched but it helped with my daughter, i tried giving her the italian flavors in her food, so the khichdi would have oregano and garlic and when she got fed up with the rice khichdi , i started making dalia khichdi . Initially to make sure she ate vegetables and daal , i would cut them in small pcs or grate them in the khichdi or roti dough . i could get down some spinach or carrots that way and then came the chicken flavour. I would boil some chicken and boil the broth ( water left after boiling the chicken ) in the rice for her ... slowly she started liking the chicken flavor and eventually started eating the chicken pcs as well. While making white sauce for her pasta , i always made it with mashed potato and milk , that ways some potato also went in . All children favor either the sweet or the salty taste , depending on what you child likes try to expoit that taste for her foods. Another thing that helped my daughter was i tbl spoon aamla juice on empty stomach in the morning. It takes about a week or ten days to show results but it actually impoves the digestion so the child gets hungry. Believe me i too had an extremely fussy eater but thankfully she is a foody now... | Jul 09, 2013
U can add all this by using innovative ways. U get different shapes like star, heart etc cutters in market. U can cut salads with that. U can give paranntha with grated veggies made in different shapes, u can make fruit custard, u can give dals , pineapple, cucumber raita. So u need to add novelty, variety, colour, to ur child's diet keeping in mind her choices. I m sure slowly but gradually she wud start having all this. | Jul 09, 2013
Dear Deepti! In the diet plan u have shared milk seems to b taking d center stage. there is no mention of pulses;vegetables except for pulao; fruits. Try adding roti dal. one serving of fruit shd be added. milk does not give iron so u need to add vegetables too her diet.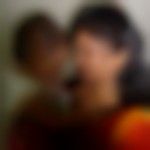 | Jul 09, 2013
Hi Deepti, you may try chikoo shake, papaya, mango or strawberry shake. She may have got fed up of banana shake. You may also try to give the food like upma, rice a nice look.
More Similar Talks
Top Food and Nutrition Talks
+ Start a Talk
Top Food and Nutrition question
Top Food and Nutrition Blogs