Health
food nutrition

Created by

Updated on Jul 03, 2016
As my daughter she is now 11 months .. day by day her potty become harder and harder and little bit blood also coming at the time of pressure and she is used to cry also everytime wen the potty comes plz suggest what to do?
Kindly
Login
or
Register
to post a comment. | Jul 04, 2016
cming blood is not good.. with ur baby diet gv medicine also which doc gave u.. | Jul 04, 2016
yes like imran S said apply moisturiser on anus is good idea.. I also did like this wen I felt my baby giving so much pressure to do potty or she takes 3 to 4 days gap to do potty.. thn I used to applied oil ( any massage oil).


| Jul 03, 2016
ok Thanks to all | Jul 03, 2016
My son had similar problem for a few days. Please ensure the baby drinks ample water. Babies tend to drink less water so you have to force a bit. Also feeding Plums does wonders for easy passage of stools. Lastly apply vaseline or thick moisturiser to the anus (allow a little liquid to go in the butt). | Jul 03, 2016
I agree you can give diet.. but right now if your baby is passing a little blood it might be better if you give medication.. diet won't work immediately.. the choice is ofcourse yours.. but I personally feel right now it is better to give medication and then take care for the future..


| Jul 03, 2016
yes i have consulted to our paediatricians .. He suggested to give tablets to put where potty comes. but I am interested to avoid medicines maximum.. I m interested to give fruits to her as I have saw suggestions that to take apple and pear juice .. If any other fruits is there so plz suggest thanks, Sindhu Nair | Jul 03, 2016
Please consult your pediatrician.. also make sure you include lots of liquids in the diet.. juices, soups, water.. also keep a watch if certain foods are causing constipation..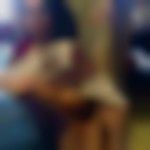 | Jul 03, 2016
Amrita Mazumdar Pokkunuri
try sugar.... my paediatrician's suggestion. if that doesn't work, talk to your paediatrician.


| Jul 03, 2016
banana I am giving daily .. then also she has a problem | Jul 03, 2016
banana is good remedy for constipation.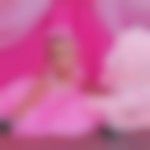 | Jul 03, 2016
I'm not sure since I'm hving 6 months baby.... but 4 constipation give apple juice pear juice daily ...give lots o water to drink
More Similar Talks