Food and Nutrition
food problem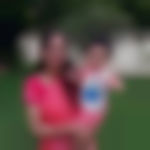 Created by

Updated on Jan 31, 2018
hello frnds my son Garvit is 18 months old ,but doesn't like milk and doesn't like fruits except banana and apple and he doesn't eat food with happiness,I give him food forcefully,and he is slim, according to doctor his weight is perfect,but comparison to other babies he looks slim,I'm so worried plz suggest me, how should I give food t and milk to my baby.. ??
Kindly
Login
or
Register
to post a comment.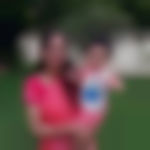 | Feb 03, 2018
Thanks to everyone for ur fruitful suggestions,plz give me some interesting recipes for baby. | Feb 02, 2018
priya just saw ur new request, please give litt gap between 2 meals, we mother think they r not eating properly, so we keep giving food in small gaps, min gap 2- 2. 5 hrs, also first motherhood is trial and test concept. u will also understand ur baby food likings dont repeat food add lots of veg in rice an mix dal khichidi, as quality matters in pace of quantity. add mix nuts powder in kheer. all the best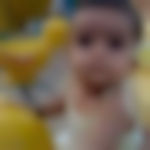 | Feb 02, 2018
hi Priyanka, try two- three different methods of cooking food... instead of chapati offer crispy khakra or soft uttapa. try different taste dals( mushy or cooked but visible not diluted) soft rice or rice like pulao some kids love soft food, some love chew, some love crunchy.. keep two options in front of him.. let him choose.. if he doesn't drink milk add the same in paratha or chapati... or add milk powder in the food.. observe what kind of food he loves.. such as sweet, sour, pungent, hot, cold you start eating the food (or pretend) in front of him but don't offer first.. once or twice if you do so he may ask for it.. feeding kids is a tough task... tell him stories .. keep him engrossed with puppet while feeding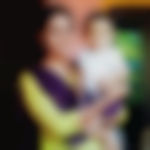 | Feb 02, 2018
Also dnt force him to eat. Try to distract his mind ans and feed him by showing something (not cartoons). I usually give him food by walking through verandah and showing him birds, animals and vehicles etc, talk to him about them.. You try this. I won't say it is 100%worthy everytime. But it is a good way.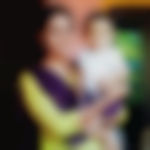 | Feb 02, 2018
Being chubby is not a direct measure of your child's health.. My baby also has a slim body compared to other babies in his age. But when he was not eating properly, he became dull and inactive. My doctor says until your baby seems to be active, he is OK. I recently started giving him goat's milk and iron drops (because he was having a low hb), along with the breastfeeding, i can see him back to normal.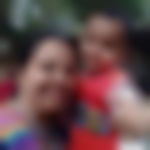 | Feb 02, 2018
Hi Priyanka I was also suffering frm same prblm add honey and bournvita to his milk he wl like it and when u prepare something for him first taste it is it proper or not | Feb 02, 2018
dheere dheere jaise baccha force feeding ke darr se Bahar aayega , with apne aap khayega. aap meal time ko fun time banaye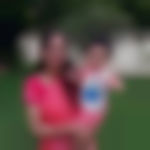 | Feb 02, 2018
Thanks to both of u Deepti & Shikha,but main abhi Kya kru beta bilkul kuchh nhi kha rha aur na hi doodh pi rha,use bhukha to nhi chhod sakti Kya kru,mujhe bht tension hoti h uski. | Feb 02, 2018
Dear Priyanka, please stop force feeding, u have to allow ur baby to eat himself and also be patient as he will create lot of mess for u to clean, but eventually he will start creating good relation with food, its a very slow process, but its good for his future. | Jan 31, 2018
hi Priyanka Singh! There are many things we need to change before we expect the child to change. the first and foremost is the way child is being fed.. i. e. force feeding. this would do more harm than good. bring a change in the way u prepare dishes now. use alternatives method like hiding fruits in a dish, making fruit punch, fruit yogurt ,custard ,oats etc. also please avoid comparison between children. thirdly the misconception that fat means healthy .as long as your baby's weight is within the normal range , please do not worry. follow yr doc's advise.
More Similar Talks
Top Food and Nutrition Talks
+ Start a Talk
Top Food and Nutrition question
Top Food and Nutrition Blogs