Health
Food schedule 15 months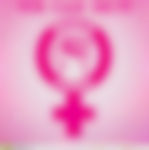 Created by

Updated on Jan 01, 2017
Can some of u share the food schedule for 15 months old baby.. how much qty need to give every meal and how Long the interval has to be
Kindly
Login
or
Register
to post a comment.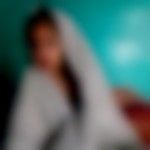 | Jan 09, 2017
please tell me Meri daughter egg nahi khati chhahe boil ho ya omelet ho, wo nahi kathi khane me khafi chussy hai.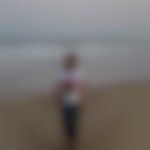 | Jan 04, 2017
is milk necessary for baby s diet daily?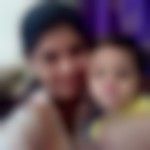 | Jan 03, 2017
morning I give her boiled egg. 9 am - upma or daliya or oats or poha or paratha with fruit and milk. 11:30- dry fruit powder soaked in milk. 2 pm - Brown rice or khichdi. 4:30- paratha soaked in milk after some time I give slice of any fruit in her hand. 8 pm - mashed vegetables or rice kheer or Rava kheer. at sleeping time I give her a cup of milk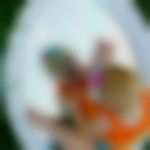 | Jan 02, 2017
i also give her fried fish and egg whites . u can also give her pudding . juices of various fruit.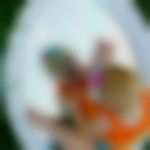 | Jan 02, 2017
In the morning i give her suji upma or oats or dalia( beaten wheat) with veg or without veg. after few hours depending on her activity i give her fruit juice or milk . at lunch i give her rice with veg and dal and ghee mixed khichdi.. . evening again i give her upma or oats and at night i give her roti soaked in milk and grind it . often i give her idli but she doesnt like it much.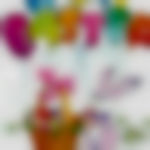 | Jan 02, 2017
I give 1 half-boiled egg and 1 idli/steamed plantain for breakfast,later I give milk of 150 ml and make him sleep. For lunch I give him rice with yogurt or butter or any other dish that has been cooked at home. After lunch he sleeps again and I give150 ml milk. I give him biscuit mixed with milk in the evening and for dinner I give him rice or porridge type food. Later I give 210 ml of milk and make him sleep. He drinks about 550 ml of milk daily. I just wanted to know whether I am giving him a healthy diet at right intervals. | Jan 02, 2017
hi all,, mrg I give her milk at 9. 30am I give her idli or dosa or upma .At 11am I give her banana . For lunch 2 tea cup full rice with sambar or rasam and with curd. Evening 4 one apple or papaya or orange and milk. For dinner I give her uggu or rice mixed milk. | Jan 02, 2017
something i do for my daughter morning biscuits mixed with milk. post 2 hrs cerelac stage 4 . she sleeps in the noon and if required give her milk. in evening i feed her khichdi finely mashed. in between i also feed her banana milk shake. in dinner i feed her red rice and if needed at night milk. | Jan 02, 2017
interval 1hr hona chahiye coz bachho ka koi bharosa nhi hota kab fir se bhuk lag jaye but give 1 chapati in lunch n 1 chapati in evng .... oor u can rice dal agar of wo solid nhi khaye to mixer me grind kar do.... | Jan 02, 2017
hi my daughter is also 16months old.... but whe she awake i gave her milk first than half n hr k baad i gave her brown bread.... uske baad around 12pm i give her lunch... n she sleeps.. fir uthne k baad again she drinks milk n uske 1ghantey baad upma m giving.... n aftwr that she eats guava papaya apple any of fruits... thn in night again dinner n milk.... or extra me she eats gajak,kheera ,bolied brocooli | Jan 02, 2017
I too want.. veg menu ..I am working women.. so food that grand parents can cook | Jan 02, 2017
I was also luking for the same thankfully someone asked | Jan 01, 2017
Even i want yo knw the same
More Similar Talks
Top Health Talks