Food and Nutrition
FOOD Created by

Updated on Sep 11, 2014
Hi this is Saurav. We have a 2yrs son & he is very fuzzy in eating food. He is also under weight but active. He has no appetite in food. He likes to drink coak,chipps etc. what should we do. Kindly suggest.
Kindly
Login
or
Register
to post a comment. | Sep 13, 2014
forgt to add my daughter is also v active.. | Sep 13, 2014
forgt to add my daughter is also v active.. | Sep 13, 2014
my daughter is also the same.. she will be three in another two months.. dnt force him.. give him healthy food.. if he will feel hungry he will eat by himself.. try to make what he likes.. at the end stress on healthy eating.. | Sep 12, 2014
Saurvav, maybe you could try giving him his chips and cola in a healthy way... make chips at home using aloo and oil; in very little cola add some juice; give him a burger made at home or wholewheat noodles made in chowmein style at home (without ajinomoto). this way he will eat his fave food also but no lose on health. ALso, if he is active, learning and progressing well, don't worry too much about weight. Most children these days are thin and active. Doctors too say that a fat child is not a healthy child. Give him enough to eat but don't look too much at his weight.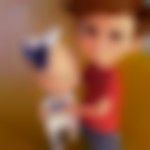 | Sep 12, 2014
Try with different variety of tastes, salty, sour,sweet, etc. As he gets the habit of eating then u can slowly add nutritious food in his favourite taste. | Sep 12, 2014
Hi Saurav, Fussy eating is a common problem. Most children these days don't want to eat food and we have to think of ways to make food interesting for them. For eg: present food attractively; weave a story around food; make a sandwich look like sponge bob; ask your son to do small cooking jobs such as fetching the veggies etc. But try and restrict his exposure to junk and fizzy drinks. They are unhealthy and will have an impact on his growth in the long run. The fizzy drinks are so loaded with sugar that they actually give an unnatural energy high to the child. For this: set an example at home. DO not eat or bring these into the house. As far as possible, make healthy 'junk' at home; freshly cut potatoes fried to make french fries, burger made of mix veg patties, home-made pizza using vegetables and fresh tomato puree; add some club soda to fresh juice to resemble a fizzy drink or make fresh lime soda etc. Junk will ruin his appetite for a meal and also make him crave for stronger flavours (such as excess salt and sugar) that home food doesn't have. hope this helps | Sep 12, 2014
Hi Saura, Most children at this age are not interested in food. They are busy exploring their surroundings to waste time on eating. Also, after a year, weight is not a parameter for good health, height is. If he is gaining height, don't worry. But actually, you should stop him from fizzy drinks and junk food.. they just fill up the stomach but give no nutrition. Ban these from the house or when you go out dining. You and your wife, and all fmiyl members will have to do this collectively. Do not drink it in front of him and tell him that mumma and papa also do not drink it because it is unhealthy etc. Instead steer him towards nimbu paani, fresh juices etc.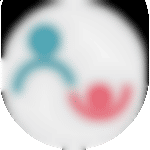 | Sep 12, 2014
Hi Saurav, Thank you for sharing your concern with us. We understand your concern. While you receive suggestions and inputs from fellow parents on parentune, in the meantime, here are blogs which deals with the concern area mentioned by you and may be of help- https://www.parentune.com/parent-blog/never-fail-again-with-a-fussy-eater8-tips-to-make-children-eat/401 and https://www.parentune.com/parent-blog/9-easy-ways-to-handle-fussy-eaters/447 you may also read https://www.parentune.com/parent-blog/feeding-tricks-how-to-deal-with-fussy-eaters/149 https://www.parentune.com/parent-blog/help-my-child-is-underweight/381
More Similar Talks
Top Food and Nutrition Talks
+ Start a Talk
Top Food and Nutrition question
Top Food and Nutrition Blogs