Parenting
Food Created by

Updated on Sep 02, 2013
Hi All, My daughter is 9. y months old, she hardly eats food , made multiple recipes, so that she enjoys some of it , every time after eating 5-6 spoons she burrrs it up and doesn't eats , I offer her every meal keeping a gap of 3- 4 hrs. so that she would feel hungry and have something , but she doesn't eats at all. By gods grace her weight is proper , she has just started teething . Even tried making her watch tv or playing with toys . distracting her and making her feed . but all in vain. Thanks Poonam
Kindly
Login
or
Register
to post a comment. | Sep 05, 2013
HI Poonam, I read that usually its not a good idea to feed the child in front of the tv as they dont learn/see what they are eating. Try fixing a place to feed her, example a high chair, booster where you can give her a small portion of food to eat on her own (basically making a mess) while you feed her the same thing. once you make her sit at her feeding place she will know what to anticipate(food is coming now) also trying to eat on her own will be an early lesson in self feeding. kids enjoy playing with food with their hands. She will also stay busy while u feed her.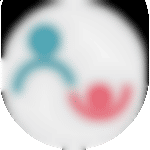 | Sep 04, 2013
Hi Poonam! you can also check the link of nutrition corner queries answered by our nutrtion expert that may help you: http://parentune.com/nutritioncorner | Sep 03, 2013
Dear Poonam! i have a 10 months old daughter n she is also going thru d same phase. I rub honey on her gums twice in a day. it makes her feel relieved from pain. Calcarea Phos is a major remedy for infants during dentition. It is a homeopathic medicine and has no side effects. it is easily available with all chemists. | Sep 03, 2013
Thanks Shikha, but as u said to rub honey , is it advisable to give her that before 1 year .calcarea phosps is for what purpose . | Sep 02, 2013
Hi dear Poonam! Ur child 's tantrums r keeping u occupied and sometimes test ur patience too. As u have mentioned she has just begun teething it is quite normal for her to avoid food as during teething gums r swollen n sore too so child feels irritated easily when forced to do anything including feeding. So to make the child feel better u cud try giving things which r not hot like suji kheer or custard, cerelac in cold milk or preferably at room temperature. Cold things will give soothing effect. U cud try giving small amounts as u said even 5 -6 spoons r enough if taken frequently. U cud rub honey on child's gums and give her calcarea phosps. U cud give her long pieces of cucumber, carrot or teethers to chew which cud help her ease itching on gums preferably in ur presence. But please be careful that the child does not ingest any of these. U cud massage olive oil or desi ghee on her head which will make her feel better. it is advisable to try one New recipe at a time and Continue giving it for 4-5 days to develop child's taste as Children tend to develop liking for anything new gradually. hope this helps!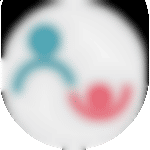 | Sep 02, 2013
Hi Poonam! please find the links of the blogs that may help you https://www.parentune.com/parent-blog/healthy-food-habits/168 https://www.parentune.com/parent-blog/right-nutrition-and-diet-for-your-child/341
More Similar Talks
Top Parenting Talks