Parenting
Food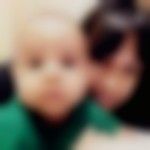 Created by

Updated on May 18, 2017
Hello Mommies, My baby is 7months old.. he is usually a fussy eater but since past 3days he is not at all eating ...i usually push the spoon to make him sallow forcefully he though show irrritation to it he used to sallow if he is little busy, but now if i do so he is crying... most of the time vomiting out everything. Now the weather here is little up and down for which i got cold and fever last week.. his coughing is also increased a bit.. but I am not sure if he has cough for which he is so messy to eat.. can't figure out any reason.. could anyone suggest me anything.. please. Thanks
Kindly
Login
or
Register
to post a comment.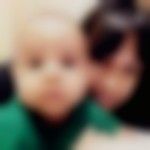 | May 20, 2017
Thanks a lot Mommies.. i will work accordingly | May 18, 2017
Baby is always most sensitive and react to changes. We are not that understanding and don't understand the changes in the behaviour. Your fever could be one reason. Change in climate might be another. Talk to your child, even if he can't reply, he will understand. Prepare him for the climate change. You will have to pinpoint and decide whether it is your unwell that's irritating the child, or his cough or the raised temperature. If it's only temperature change , to accommodate Give him more water. Curd. Chach (curd mixed with water), Khera to chew, , or similar foods that help to beat heat. Even if he throws them away after two bites or after making them mashy. It doesn't matter. He will soon get nack of them. If it's cough , give him tulsi rasas or onion rasa two drops. They are hot but shall be helpful to clear the congestion. Baby's get very irritating during cough.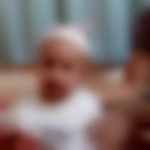 | May 18, 2017
try giving a few morsels at a time... that is how much he wants to eat.... give a small gap and feed again.... don't force feed or probably u too can take a small plate of food and sit and pretend to be eating.... he might watch u and might wanna eat... try different tricks... it will help...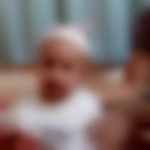 | May 18, 2017
hi ikshimita... usually babies are fussy at eating ... now it could be because of his health... I would suggest u to keep trying giving various foods.... u can give porridge made of rice, sooji, broken wheat, mix vegetables in it make it like a kichidi.... u can also give boiled and mashed vegetables, pureed fruits or fruit juices... don't repeat the same taste before 3-4 days ....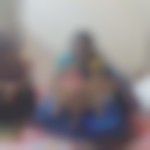 | May 18, 2017
coz of have fever.... baby taken. antibaiotic for fever if yes this is da cause... if not. den consult ur dr.
More Similar Talks