Food and Nutrition
Food,Health and Recipe for Todlers Created by

Updated on Apr 24, 2015
Hello everyone, my daughter is 18 months old and like many children she is a very fussy eater. Sometime it take more then an hour for a meal to complete. She is very active keeps running entire day she never sits and on top of that if she doesn't eat it very painful. She is also bit underweight. We have been trying very hard but all in vain. Please can someone suggest a proper vegetarian food chart, some healthy nutritious recipe. Moreover she is going to join Montessori from next month from 9am-11am. So proper timing and food needs to be maintained. We are really worried as her health is not increasing and may further hamper overall development. Please help.
Kindly
Login
or
Register
to post a comment.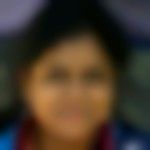 | May 19, 2015
Keeping my 3 yrs old physically active atleast 30 minutes prior to lunch time and same before dinner worked best with her food habits. You can start by playing a ball or some simple walking around activities as you mentioned she likes running around. Also keeping a good gap of atleast 2. 5 to 3 hours between meals and snacks offering will help eat better. | Apr 24, 2015
Well my only cocern is right food, right time and right quantity for my baby. | Apr 24, 2015
sorry Anurima | Apr 24, 2015
Thanks Arunima, it was very kind of you. | Apr 24, 2015
Hi Sandeep, I completely get your concern. My daughter was 9. 9kg at 3 years and was happy to live on air! But looking at your daughter's diet, I think shes being offered food a bit too often and without much activity in between. This could mean that she doesnt feel very hungry so refuses to eat or eats very little. What I would suggest is give her milk with breakfast (milk in the end) and cut out the biscuit at 7am. After her breakfast, let her play and move around. Instead of giving her milk at 11am, offer her a fruit around 10. 30am. Since she is starting school soon, you may want her to avoid taking a nap at 11 am. Instead of putting her for a nap, give her lunch around 12-12. 30. After he lunch she will be very tired and take a nap. Once shes up, give her milk or fruit like you do. After that let her play until dinner time at 8pm. Try giving her small portions to help her finsh her meal, which will also give her a sense of accomplishment. Keep mealtimes positive and dont focus on what shes eating and what shes not eating. This phase should pass as she grows, just continue giving her nutritious food, dont shout or force her to finish her meals and occasionally ask her what she would like to eat instead of giving her a dish she doesnt like. My daughter is now 6, is of the right weight and height and also eats all her food. It is very easy to go wrong, but making an effort to create healthy eating habits will go a long way. So patience and encouragement for the both of you.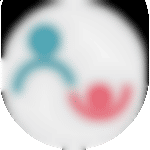 | Apr 24, 2015
Sandeep Hope this blog will be helpful to you- https://www.parentune.com/parent-blog/healthy-and-fun-food-options-for-your-toddler/195 | Apr 24, 2015
Well Nita thanks for your concern. There is no proper chart as of now. We are in process of preparing her for school. Basically she wakes up at around 7am have biscuit and den have breakfast like Dalia, yogurt n roti or suji or upma or idli around 8. 30am. At around 11 she takes milk and sleep. After she wakes up sometime between 12-1 pm we give her some liquid like coconut water. and around 2 she has lunch something in rice. Den around 4-4. 30pm she either has milk or some fresh fruit. den dinner around 8pm and milk at bed time around 10. The problem is sometime she doesn't eat lunch or skip evening snacks or any other meal and that disturbs entire chart. We would like to know the many variety that we can add to her food and proper timing to be maintained for the same. As her weight is 9. 2kg at 18 months it really worries us.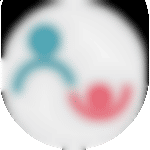 | Apr 24, 2015
Hi @Sandeep- Pls refer to these blogs- https://www.parentune.com/parent-blog/9-easy-ways-to-handle-fussy-eaters/447 and https://www.parentune.com/parent-blog/help-my-child-is-underweight/381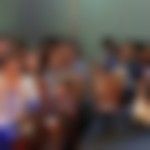 | Apr 24, 2015
Hi Sandeep! What is the current diet she has?
More Similar Talks
Top Food and Nutrition Talks
+ Start a Talk
Top Food and Nutrition question
Top Food and Nutrition Blogs