Food and Nutrition
fooding Created by

Updated on Apr 14, 2013
Hi, my baby is 2yr 4 month she is a fussy eater no intrest in food at all some time she show but its very rare. so morning whwen she wake up i give her sugarcandy water with lemon it keeps stomach cool then around 10:30 she have lil banana with milk na lil cerelac. In lunch she have lil rice , 1 bowl curd,half cup dal n sometime lil egg or fish .then around 5:30 she have ! cup milk with pediasure,then after 2 hr she have coconut water or sugarcane juice if she want. In 9 she have her diner lil upma with curd or idli or dosa or oats maggi, then in 12 she have her milk with pediasure. Now its summer so should i less her milk intake n replace with juice like tropicana ?? tropicana is gud or hommemade? milk and jice
Kindly
Login
or
Register
to post a comment. | Apr 18, 2013
thnx... | Apr 18, 2013
thnx... | Apr 18, 2013
i completely agree with Gowri's approach , i always refrain giving anything to my child that i have not cooked myself... great advise gowri!! | Apr 17, 2013
Hi Sudipta, Congrats on being such a caring mom :) I have two healthy girls, 16 and 11 and my only tip to you is avoid any tinned, canned, packed food as they all add toxins to the child's body. I never gave my kids any packaged food like Farex, formula milk or pediasure. If your child doesn't like milk in summer then give her lassi or curd rice. Adding some powdered sesame seeds to her food will give her enough calcium even if she doesn't have milk. Fresh juices or pureed fruits can be given. Please make sure all the food is freshly made and is consumed withing 3-4 hours of preparation. Feed her only when she is hungry. Thats the best way. Good luck and God bless :) | Apr 15, 2013
thnx arunima n sonia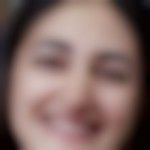 | Apr 15, 2013
I Agree with Anurima on Juices. I think your daugther is eating suffiently. A mother always feels that their child is not eating properly. But if your child is active and happy that means they are eating suffient. Dont over feed your baby. She is eating everything, but at times if she is not eating its okay. A child also has his own moods so its okay. All the best. | Apr 14, 2013
Hi Sudipta. I think you have a great feeding schedule for your daughter. May I suggest that instead to trying to replace milk with juice, you could give her some homemade juice in the evening in place of coconut water or sugar cane juice. You could alternate between the three. I have always been giving my daughter one cup milk in the morning/daytime before lunch and one cup around 9pm (after dinner). You could try moving the evening cup to an earlier time, if it works for your daughter. Please avoid giving her packed juices as they contain high amount of sugar and barely any fruit. You could make some nimbu pani, lassi, juices from any fresh fruit etc. Juices such as tropicana and the like are ok for an occasional treat otherwise making something fresh is always a better choice :) Take care.
More Similar Talks
Top Food and Nutrition Talks
+ Start a Talk
Top Food and Nutrition question
Top Food and Nutrition Blogs