Parenting
formal school prepration Created by

Updated on Feb 12, 2014
As my son is later talker (delay speech)……and his maturity level is also not as per his age (now 4yrs). We have planned to send him in formal school (he has missed his one yr due to delay speech). I wish to prepare him fully for formal school in every sense emotionally, mentally, full of confidence, social and I wish him to respond to teacher as well. Pls give me some tips…in any some activity or kids of talk help him. My main concern is his speech…he still unable to properly explain his mind. I don't want any other kid make his fun and his ego or confidence hurt…. which leads many more personality issues. We will surely inform teacher about it…but I hv this fear in my mind… We are working parents…so I wish him to be ready early…so he wont feel or face any obstacles later. Pls give me some suggestion.
Kindly
Login
or
Register
to post a comment. | Feb 13, 2014
Hi Aarti, one or two negative cases may be there. Don't get worried and bogged down by thinking that ur son would follow suit. I have seen and heard so many kids with stutter, speech difficulties and even hearing problems going to normal school and shining there. Think about them and take the positives. We cannot control the outer world which makes fun of. They will make fun of the kid only when he cries. When the kid ignores all the mockery, then others will be bored to make fun of. This attitude u must slowly instill in ur son. Of course u can get help from teacher. And if constant bullying or mockery is there, u can complain to principal or teacher. But that is all ifs and buts. First hope that everything is fine and give ur son confidence and the bold attitude to take everything sportive. These days kids are very shrewd and they can handle any difficulty in school themselves. So let him come on his own and u stand behind as a moral support with love and encouragement. All the best! | Feb 13, 2014
@ Meena... thanks for suggestions... we are already taking speech therapy classes for the last one year... but still I believe he will take another one year to speak properly like us.... I met a lady during his speech classes.... who come for their 7 yr old kids... who goes to school as he cannt speak clearly n kids in school make fun of him and this leads low confidence.... feels inferior and he doesn't want to go to school... and cries and make excuses for not going to school... and his studies also effect due to this.. that spoil his personality... and thts make me worried... for my son. Hope all goes well.... | Feb 12, 2014
U can tell ur kid that stutter is an unique gift given to him by God as some kids are born with six fingers. Also u must repeatedly tell him that as he grows he "ll overcome it. Even when he comes and says that he is being mocked at in school, u say that those kids are not aware of the God's gift given to him. U can say that some kids have eye defects and wear spex, some have dental defects and wear clips and tell him that no one is perfect. Also tell him that kids wearing spex , those who are obese, those who are short are also mocked at. Tell him that when kids mock at physical stature of others it is not good as everyone is made unique and special by God. The mother kid bond is special and powerful. So if u believe that ur kid is normal and if u overcome that fear in u, ur son will win and reach heights! All the best! | Feb 12, 2014
Hi dear Aarti, First of all u must drive away that element of fear in u. Delayed speech and stutter in childhood is not that serious. Of course it is an issue of concern since the child's confidence might go down if other persons mock at. But u can take it in 3 positive ways. 1. In this era, and that too living in the capital, u have lots of opportunities of good speech therapy available. Ur duty is to take him regularly and do some hard work along with him. 2. Luckily the kid is not suffering from any major defect. 3. Aristotle, Tiger woods, Sir Isaac Newton, Rowan Atkinson, Winston Churchill and so many celebrities had suffered from childhood stuttering and they have overcome that and achieved . Rowan Atkinson had problems with pronouncing B and he changed that into a comic device which became a great hit all over the world. Becos of his problems with speech and becos everybody mocked at him he has won in speechless comedies.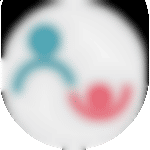 | Feb 12, 2014
Hi Aarti! You may also have a look at this link to a blog that you may find relevant: https://www.parentune.com/parent-blog/speech-disorder-and-stuttering-in-children/200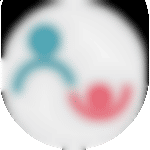 | Feb 12, 2014
Hi Arti! Please find a relevant talk which may be of help. Parentune expert has mentioned the importance of meeting a speech therapist in similar talks. https://www.parentune.com/parent-talk/stammering/934
More Similar Talks