Babycare
Formula feeding Created by

Updated on Jan 31, 2017
My LO (little one) is 45days old and is on enfamil formula and breastfeeding alternative. 30ml water and one scoop of formula. However while feeding she dozes off after taking approximately 20ml of the formula. It is very difficult to wake her up to further feed the remaining. Is this normal and and remedies?
Kindly
Login
or
Register
to post a comment. | Feb 01, 2017
Just a quick question.. My daughter cries a lot while she feeds on formula.. Is this normal.. Because i fear the she may choke herself | Jan 31, 2017
Thanks a lot foe sharing experience.. It was really helpful.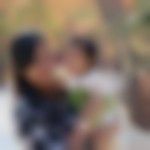 | Jan 31, 2017
@priyangana.. if she wakesup if u stop feeding formula that means she is hungry.. when my son was at the same age i use to feed him n every hour because he couldn't have sufficient feed as he use to sleep before that. every child is different and needs also different. So feed her every hour little bit when she is sleeping as well.. i think she vl have breast feed when she is sleeping. try it. If though she use to wakeup then continue wth that routine which u r following. And check every month her weight. She needs to increase atlst 600gm and n her 5mnths she needs to gain double her birth weight and n 1year triple. hope it wl b helpful.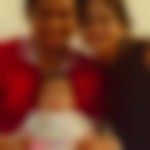 | Jan 31, 2017
hi priyangana.. my daughter used to do same send Dr said it's totally normal because babies digestive system is developing and for some babies it takes more time.. don't worry continue feeding her as per her demand and as said don't make more then 2 hrs gap between ssessions as they have really small stomachs.. also please keep record of her pee, if she pees more then 8 times in a day then it's good sign and also keep record of her weight gain. these are of utmost important to understand if baby is developing at good pace or not. | Jan 31, 2017
Very much normal. This happens till they are 2 or 3 months old.. feed to her convenience | Jan 31, 2017
Thanks, but once we stop feeding formula she wakes up.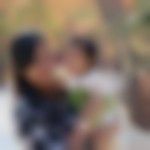 | Jan 31, 2017
Its absolutely normal as baby needs to sleep 18hours till 3months.. But its not same for all baby. Dont disturb his/her sleep. But maintain 2hrs to 2. 30hrs gap between every feed. Try to give breast feed as much as you can till 6months.
More Similar Talks
Top Babycare Talks