Babycare
Formula feeding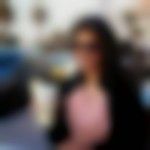 Created by Updated on Apr 06, 2017
I have been unable to breastfeed due to less supply of milk and also my baby was unable to latch on. Even if he did my breasts would get sore. After trying for 2 months, I have given up on breastfeeding n have been formula feeding my son . I have visited various Lactation consultants and have had all the foods possible which helps in lactation and many medicines as well but all in vain. I sometimes feel guilty about formula feeding but there is nothing I can do about it. Even if I express milk I barely get 30 ml with lot of difficulty. Anyone else here who have gone through the same and how did you deal with it mentally ? Also, I have been using Nestle s NAN PRO 1, he gets gassy after most of the feeds... Can someone suggest how to reduce it. My baby is 2 months old .
Kindly
Login
or
Register
to post a comment.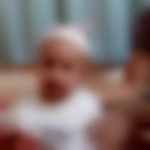 | Apr 06, 2017
hi nandita..... ur situation is understandable.... but there's nothing to feel guilty about it because it's not something you have done or undone.... stress and depression will cause even more reduced lactation.... please avoid it.... r u burping your baby after every feed... cause when babies don't burp well they tend to become gassy ... | Apr 06, 2017
dear nandita i would suggest keep feeding the baby as much u can coz its not only feeding breatfeeding strenthens ur bond with the baby. have tried drinking milk before feeding coz it really helped me when my milk supply was not established. yes burp ur baby to avoid gas and u can also use hing water. boil 1-2 spoon water add 2 pinch of hing and with cotton ball put it on ur child naval. this helps the baby have motion n gas also comes out. Another way is to make ur baby lie turned on left side the gas comes out and relieves the baby.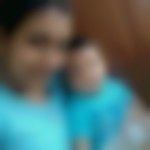 | Apr 06, 2017
Hi nandita totally understandable situation of ur.. As i went through aftr 1 month it self milk strt to reduce. Aftr gng home town my grnd mother give. Me home remedies like. Ajwain (good source for milk produce) and maithi.. Plus lectogen powder helps with it.. And include milk 4-6 times a day in ur diet. Take liquid a lot.. Try to feed baby cz mother milk is best.. If gets sore nipples.. U can apply cow ghee on that.. That works grt rather then ointmnt.
More Similar Talks
Top Babycare Talks