Babycare
Health
Frequent Cold n Cough Created by Updated on Aug 25, 2013
My son 2. 9 yr old suffers frm frequent cold & cough especially during monsoons. From june to september every few dys he falls sick. He takes medicines for that from his regular peadiatrition. We live in an area where there r mny trees around(polens). We have started homeopathy for him for immunity. The homeopathy doctor says he will hv to take medicines for maybe a long time so that his problem will reduce. He took d sweet pills and started geting breathing problems and his cough aggravted like bronchitis. Its been more than 20 dys nw n he stil has cough and cold n last 3 dys fever also. He ws nebulised wit mild dose of asthalin 5 times still d problem dosent go. He has never got such long during of illness before. Even his peadiatrition is wondering hw such long duration. We hv not mentioned to his peadiatrition abt homeopathy. Does homeopathy initially aggravate d problem n for hw much time. Also he may hv low immunity as i cudnt breastfeed much. Because of his tender age he is not able to sustain n d breathing n wheezing problem is taking a toll on his health. Pls advice.
Kindly
Login
or
Register
to post a comment.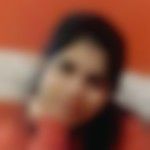 | Aug 26, 2013
Hi All others, my son is 4. 5 & he had these problem since 2 yr,because of this he was not gaining weight also as immunity us to be very low. this year finally i started with homeopathy & he is away from all medicines & inhalers. | Aug 25, 2013
May be you can ask your doc about montair syrup. coz its really helpful and m wishing for this weather to go away soon. I will start homeopathy also later may be next year. my doc said this allergy won't be life long. It will affect till she is 4 or 5 and will eventually go away | Aug 25, 2013
Hi neha, i am sailing in the same boat as you. My daughetr who is 2 is also diagnosed with pollen allergy. Because it was worse so we gave allopathy to her to relieve it first. My daughetrs doc is really good. He gave salbutamol syrup and Kidpred syrup for 7 days and nebulize with levolin capsules, It decreased in a day and by the end of 5 days she was fine. He also gave montair syrup for 2 months at night. It is to stop the histamines releasing which cause allergy. she has little cough n cold now n then but not worse. She sleeps through the night. I gave her tulasi and ginger boiled in water for few min and add honey which help in breaking the cough and keep a check on cold too. i boil till water is just one or two sips left so that she can drink it. | Aug 24, 2013
Continued frm above.... His peadiatrition has prescribed Asthalin Inhaler for him with d spacer. i gave him d quantity she prescribed bt stil his breathing problem dosent go. Should i increase d number of puffs he is taking? Hw much wud be appropriate?
More Similar Talks
Top Babycare Talks