Parenting
Frequent infection in stomach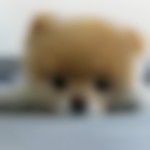 Created by
Updated on Jul 15, 2014
My daughter is 3 year old; she put everything in mouth and gets stomach infection frequently. Please help how I could handle her.
Kindly
Login
or
Register
to post a comment. | Jul 16, 2014
@nikita Hi you may consult a pediac. My cousin's daughter had same issue. | Jul 15, 2014
Hi Nikita! I understand your worry about naina. From Naina's perspective, she's exploring her surroundings by tasting things around her in the surroundings. Taste is a key sense for her. so, what could one do? a couple of suggestions. 1. Try and disinfect all her toys, especially the ones which she plays with on the floor 2. Get the floor mopped with a good disinfectant at all times, as that is where she may find something to pick and taste 3. Inculcate the habit of washing hands frequently 4. Role model by avoiding nail biting or putting hands in the mouth by anyone else in the family, including the nany-if any 5. Try to do a story telling exercise to creatively show to her that how putting things in the mouth is not-so-good and how her favourite people don't do that, or the protagonist of the story was so happy because s/he always followed best hygine practices. Seems a little difficult-the last one- don't you worry, you may just surprise yourself as a great story teller-this works like magic. :). Keep me posted about how it goes. all the best!