Health
Frequent Poops-Making me Worry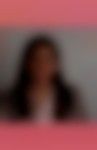 Created by

Updated on Jun 14, 2013
My eleven month old daughter is passing poop 4-5 times in a day. Itis not watery but little less than semi-solid and yellowish in color. She does not have fever, and is eating well to, and not resisting to food like moong dal khichdi, daliya, seasonal fruits... she is on Nan Pro 2 as well as my feed. She also had 3 doses of enterogermina, but still there is no respite. Today, am finding her low on energy (until yday she was playful). I am unable to figure out the reason and getting worried now... today, I have also started her on ORS - it because of change of season? - or teething- she has got eight teeth so far and lately she has been biting a lot-which kind of got reduced in last 2-3 months... Please advise...
Kindly
Login
or
Register
to post a comment. | Sep 09, 2015
much helpful suggestions!! | Jun 18, 2013
Hello Charanjot, hope ur daughter is fine now :) I used to keep probiotic syrup ready at home and used to give it to my kiddos when ever see any sign of upset tummy... It used to help me a lot and saved my kids from anti-biotics many a times.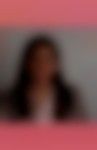 | Jun 14, 2013
Thanks for comforting tips and suggestions. | Jun 14, 2013
HI Charanjot. It could be due to teething or just a bug. Give her plenty of liquids and light food as the others have said. Unless she gets fever, vomits, or completely stops eating and drinking, there is nothing to worry about. Hope she recovers soon. | Jun 14, 2013
Hi! U can continue giving ur child moong dal rice khichri. The quantity of rice shd be little more. This will help control watery stools. U can also try curd at room temperature. Or give probiotic curd it's gud for health. The water intake should also be increased so that d child does not get dehydrated. Do not give dalia or iron rich diet it could further aggravate the problem. If possible avoid giving top feed milk for one or two days and increase ur own milk feed. it will help boost immunity. If its due to any kind of stomach infection it shd subside in about a weeks time which is quite normal during teething as child tends to put dirty hands in mouth due to itching in gums. If u still feel u can consult doc. | Jun 14, 2013
Hey Charanjot. I agree with Shanaya. you could continue the light diet and the medicine for another day. If there is still no relief, then you could consider visiting your ped. | Jun 14, 2013
hi Charanjot, to me this seems like a slightly upset tummy, which should subside in a few days. Plus enterogermina needs to be given for 2-5 days for results to show up
More Similar Talks
Top Health Talks