Babycare
Health
Frequent Urination Created by

Updated on Mar 24, 2015
Hello, As summer started, from past some days my daughter is having motion in every 5-10 mins and also a urination call. But she just have like gastric with some stool. I don't know what this indicating. Please help to know whats this problem is all about.
Kindly
Login
or
Register
to post a comment. | Mar 25, 2015
Vishal, wait for a few more days till the weather becomes stable. if she is ok, then no issues, otherwise check with a doctor. is she showing any signs of weakness or discomfort or pain o not eating. These are indications of a stomach problem. if not, then it could just be weather. | Mar 25, 2015
Hi Vishal, the sudden frequency of urination can indeed be weather related. children, unconciuosly, start taking more liquid as the weather becomes hot and then they need to pass out that liquid too. Also, as they dress lighter, sometimes, a sudden drop in weather or a cooler wind, makes them use the loo more frequently. Till the weather settles down, don't worry. About the stool aslo, as long as it is not unusually smelly, painful, an odd colour etc. , then wait out a few days for her body to adjust to the weather change. On the side, just lighten up her meals a bit... less fried, more fruits, more liquids, etc. | Mar 24, 2015
Hi Vishal! The symptoms u have mentioned could be indicative of underlying gastric infection. Please consult the pediatrician and get further investigation done.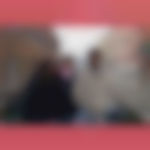 | Mar 24, 2015
Hi Vishal,due to the change in season and change of seasonal food she may be facing some kind of problem or may be allergic to some. Give her sufficient water to drink. Avoid aerated drinks. Keep a tab on foods she is eating and just watch that the problem she is facing is with a particular type of food or not. In small kids it is always advisable to consult a doctor.
More Similar Talks
Top Babycare Talks