Health
fruits Created by

Updated on Mar 26, 2017
hi,my daughter is 8months old now. birth weight was 2. 3 kg. now she is 6. 5kg... she is well active.. my question is whether i give her home made orange, pomegranate n mosami juice to her. i don't know why c is not gaining weight... please suggest
Kindly
Login
or
Register
to post a comment. | Mar 29, 2017
i saw after giving orange juice my daughter did lose potty... what is the reason??should i stop giving her orange juice?? | Mar 26, 2017
Thank you everyone.. it's a great help for me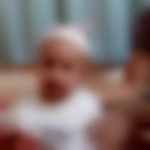 | Mar 26, 2017
hey Neha.... quantity give accordingly... gve each juice separately only as your doing now.... u can increase the quantity each day .....when babys r full they themselves will not continue to have ...they either spit it out or turn away.... der is no definite quantity when it come to giving to babies... may a small glass full... tat should be about 4-5tbsps n slowly increase it from that.... | Mar 26, 2017
i gv each fruits juice separately.. but i don't know the appropriate quantity. please suggest can i give them together??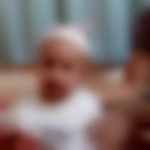 | Mar 26, 2017
hi Neha... her weight gain is normal... otherwise ur paed wud have cautioned u by now.... yes u can definitely give her homemade juices ....provided don't add sugar or any sweetener to it. importantly try giving the juice as it is without diluting much. although I would suggest giving her the fruit as a whole than making a juice.... | Mar 26, 2017
Neha.... ur kid is perfectly fine... as her birth weight is 2. 3kg it should be doubled @ 6 months as 4. 6kg nearly & it should 6. 9kg more or less @ 1 year where it remains normal Stage... moreover each kid has different growing pattern and it can't be compared.... keep on feed up wit fresh veggies, fruits, dairy product
More Similar Talks