Parenting
frustrations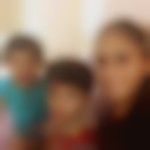 Created by

Updated on Apr 21, 2017
hi people i am new in this but want to share with u all i am mother of twins boy n girl n i get very annoyed ,angry, frustrated as i don't know why?why? i get angry on my kids frequently n i love them a lot .. N one side in laws !!!plz help me out
Kindly
Login
or
Register
to post a comment. | Apr 22, 2017
I totally agree with the other members .. I too went through the same .. it's true that house environment influence our mood .. because we have a responsibility of kid/s , we can't take time out for ourselves and that adds up to our frustrations as well ( atleast mine ) my world revolved around my kid .. preparing food for him , feeding , bathing , engaging them in play , entertaining them , taking out to the park to play and mingle with other kids took all of my time , not to mention house hold chores and separate food husband ., at the end of the day I used to feel like yelling at everyone and at my kid .. it's easy to yell st kids coz we know they don't yell back at us .. to remedy this , and get me some time I put him in the play school.. so he goes to school for 2hours and it's such a relief .. I can excerciae , cook , relax a bit or go out ..basically we are getting time of our own and kid is learning to mingle with other kids and learning something .. I saw a lot of good behavioural changes in my kid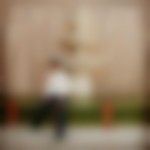 | Apr 22, 2017
Vidhi I can understand the scenario,and what i think/feel is its due to the family members you are getting so annoyed and frustration. So firstly make your mind that under any damn situation you need to be very calm and composed when you dealing with your child. You need to make up your self very clear about it. And once you are done with it I am preety sure issues dealing with your children will get over. Now secondly try to disscuss things with your husband,even if dont listen to you try and ask him to sit with you for an hour or so and you both take a paper and pen down the issues/problem you both are facing. After noting the things down each of you try and discuss the issue and try comming up with a solution for both. Thirdly you need to accept your in laws as they,so you need to change yourself and at the same time you need to think of the alternatives way which can be a win win situation for every one.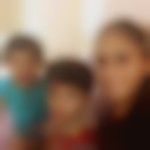 | Apr 22, 2017
hi mayank n pulomi thank you for the nice advice i totally agree with you but the thing is our environment should be nice see my in laws they are from village so there language way of talking and many more thinks effect on me n my kids i shared same thing with my husband but i think he don't listen n change the atmosphere of the house .. so that i ofetnly get angry on them n my kids they don't listen to me i scold them n my in-laws they pampers them so it's like they r getting both things so kids they don't listen to me.. | Apr 22, 2017
you are welcom Vidhi , you can ask anytime whatever you want to. And yes Mayank is absolutely right. This the tender age when they catch and imitate things easily. So avoid things and control. It happened with me when my baby was one year i also felt same way all the time annoyed, angry and to brustout i used to throw things even mobile phone or other costly things, one day i found that when i scolded my baby she started throwing her toys and all and from that day i stooped and never showed anger before her and we husband wife decided that we will never fight before her it will leave a nagative mark on her drlicate mind which may be worsen later on.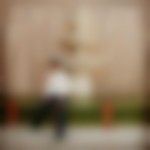 | Apr 22, 2017
Vidhi this is the age where child notices any one member of family and try to follow their path.. by this i mean they try to catch our words,do as we do speak the same words just they try to imitate us,so be very carefull of your behaviour towards them. Secondly as already explained by others its just due to some other reasons,and our anger is for a while but this anger/frustration can sometime leaves a mark on them for ever as they are v v sensetive at this age for everything... | Apr 21, 2017
Hey Vidhi! You are already so blessed and capable of handling twinies. You are super mom indeed. Just relax! Being a mum doesn't make you rid of emotions​. It is indeed a good sign that your are able to figure out and point out to your anger and frustration. Keep talking and sharing your worries and ventilate! That will surely help. Take care!! | Apr 21, 2017
congrats dear... its quite normal dnt worry i too get angry on my 1. 5year son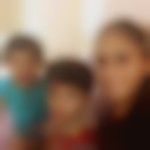 | Apr 21, 2017
ty ladies for advices i m gald that i install this app n nw i can talk with some who listen to my words they r 2 years 7 months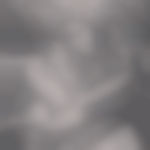 | Apr 21, 2017
Its just so normal vidhi. I still get angry with my 2yr old son. But later realise it that the frustrations was not because of them, actually its the surrounding that irritates us and we vent them out comfortably on kids. It could be a annoying day with maid or friends or at work or with family members. And in that situtaion when the child ask us for doing things accord to them, we get pissed off. Its not their fault actually. They are meant to do so.... we need to control our nerves and understand, Kisi aur ka gussa unpe nhi. Truely said by a member here, just look at your kids and say I wont be angry with you because others are frustrating me more | Apr 21, 2017
Hi Vidhi, it happens , we often get annoyed though we have to manage only one baby, and you are dealing with two at a time. Try to keep calm , Whenever you get angry look at your baby's face automatically you will forget about your anger. Say to you "vidhi calm, calm". Do some yoga it will help. | Apr 21, 2017
hey ..congrts ..its k ..u are normal ...this js jus a phase ..once ur kids ll be a lill grown up ..u ll strt feelin fresh and happy ..btw how old are ur twins ?
More Similar Talks