Parenting
Furstated with my daughter behaviour and eating habit Created by Updated on Feb 29, 2016
My daughter is 6 month old and she is furstating me a lot as she never take feed easily and also not eating anything with spoon .if we insist milk then she vomit all. she daily get up 3am and starting shouting and if I gave her milk then she refuse. please help me as I can't see her crying.
Kindly
Login
or
Register
to post a comment. | Mar 02, 2016
Actually I have twins ,one boy and one girl and my son is very nice baby and I can understand him well and he always take feed on time but my daughter, I could not understand her due to which I m facing lot of problem. my daughter is very fussy and she always cling to me and never demand feed,I need to feed her regularly but she never accept easily and wake up at odd hrs ,sometimes she mix two demand in one cry that is hunger and sleep so I need make her sleep first then in sleep I feed her. both of my kids are on formula only. I love my daughter a lot and feel very bad as I m not able to understand her.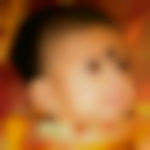 | Mar 01, 2016
Hi shika.. Please be patience as ur daughter is just a months baby, check whether she is getting irritated with her clothes, diaper,or environment. Never force her in giving cerelac or sumthng else, give her time to adjust herself.. | Mar 01, 2016
It takes babies to adjust wid dis external atmosphere.. pls give her sumtime and try to understnd her patiently. She is jst 6 mon it will take time to develop taste fr food. During night u breast feed her evry 2-3 hrly nd make sure she is not hungry or feeling hot or cold. And during daytime try to introduce diffrnt food to her and if she doesnot like spoon give it by ur washedhand directly. | Mar 01, 2016
Like Ritika said hope you are not force feeding her Also there is a chance that she might be teething. You need to be patient she cant express her distress or uneasiness any other way.. and try feeding her with spoon slowly and reglarly.. she will get in the habit gradually.. i understand its frustrating at times but patience is a key.. about waking at odd hours try feeding her in sleeping position so you get your rest too or try giving her some toys to play with if she refuses feed. Hope this helps! | Feb 29, 2016
Hi hope u r giving her feed at equal intervals coz may b she isn't hungry and u force her to feed dats y she is not taking ....
More Similar Talks
Top Parenting Talks