Parenting
Fussy Eater Created by

Updated on Aug 14, 2014
My kid doesnt eat fruits :(
Kindly
Login
or
Register
to post a comment. | Aug 27, 2014
Hi Shalini. This is a common problem faced by many parents. My children too would never eat fruits. But I kept offering them every other day; tried with different fruits at different times of the day. Try giving your child fruits as a snack especially when he/she is hungry. Give your child time as they usually grow out of such phases and gradually get used to the idea of eating fruits & vegs regularly. So patience and persistence will surely help :) | Aug 26, 2014
This was an interesting way that I felt.... My sob who is 6 years old is in class 1 and in their class every Tuesday its a fruit day..... The whole class has to get say apple for apple day, guava for guava day and likewise. This way they would like to eat seeing others in class do so... However kids follow instructions at school better and also they like to do wot other kids do. so u can humbly request this to the class teacher. Other best recipe is fruit custard, vanilla icecream melted with fruits and chilled a little.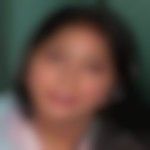 | Aug 19, 2014
Hi Shalini. Can empathize with u very well as my younger daughter was exactly like your kid. No fruits at any cost. But now she loves eating banana, apple, watermelon, grapes and oranges. Yup.. specific fruits but she eats. Before I share my methods I will say inputs given by Ankita are really helpful such as fruit desserts and varied shapes and colourful salad. 1. U can start with squeezing few drops of orange or grapes juice in your kids mouth.. to make him/her familiar with the taste. Slowly move to pieces (small helpings first) 2. Make fruit salad with HUNG CURD.. it tastes really good. Add black pepper, salt, squeeze little amount of lemon depending upon the taste of the child. 3. Make a fruity Sunday... first a scoop of custard (his/her favourite flavour) then crushed biscuits (again the choice) and then few pieces of apple and banana and top it with chocolate sauce and dry fruits. 4. Be patient and consistent in your approach. There is no magic into this. Its all your efforts, love and care. Build stories while making him/her eat or recite rhymes around fruits. Be a Role Model yourself i. e. eat with him/her. Make eating time fun. And don't loose your patience and never yell. Hope it helps. Do share your views :) Happy Fruit Time and Happy Parenting !!! | Aug 14, 2014
Hi Shalini, you could try squeezing fruits in your child's diet in an interesting way.. offer him desserts made with fruits such as banana cake or apple puree cake; fruit milkshakes; dahi with fruits; or offer fruits cut up interestingly using cookie cutters such as round slices of apple cut into star shape; or a colourful fruit salad. Also initially keep helpings small such as 5-6 grapes and gradually increase. Hope this helps.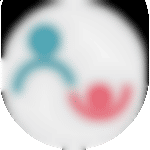 | Aug 14, 2014
Hi Shalini,Thank you for sharing your concern with us. We understand your concern. While you receive suggestions and inputs from fellow parents on parentune, in the meantime, here are some Parent talks which deals with the concern area mentioned by you and may be of help - https://www.parentune.com/parent-talk/hate-fruits/1059 and https://www.parentune.com/parent-talk/my-child-do-not-want-to-eat-fruits/1126
More Similar Talks
Top Parenting Talks