Gadgets and Internet
gadgets
Created by

Updated on Jun 21, 2017
how to keep away from the mobile phone???
Kindly
Login
or
Register
to post a comment.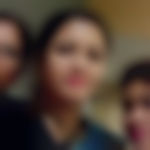 | Nov 27, 2017
I know dont give him mobile for many days | Jun 24, 2017
k | Jun 24, 2017
actually the problem today is that our flats are very less spacious and most of them r without garden et. v... ..unlike before the children 2day r less exposed to the outside environment specially I am afraid of my little one to leave alone even for a single minute due to fear of increasing crimes which I hear frequently... by the way I dont want to scar u all.... bt my intention is that i feel children get very bored being at home whole day specially during holidays... and it is impossible to entertain them whole day in our busy schedule... i am facing this problem everyday and trying 2 find out some solution bt not successful yet... only I can do is engage child with any activity to devell. p. her creativity... eg. place a clay in her hand she plays with it... experiments it... then I give her to do simple household stuff side by side she enjoys it as it is new to her... etc... etc.... thks...

| Jun 24, 2017
thanks to all for the wonderful suggestions ... I hope they all ideas will be work..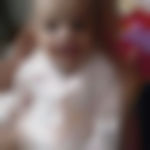 | Jun 23, 2017
use smart phone but with limited use in front of children and as they grow up tell them pros and cons of these technologies...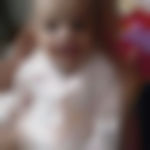 | Jun 23, 2017
my question is that... why we can not grow our child along with technologies and other activities..... keep away smart phone is not a solution..... as he/ she will grow they can see/ analyze technology uses to others also... then that time what we will do...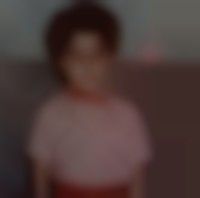 | Jun 23, 2017
awesome very correct.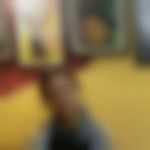 | Jun 23, 2017
Play with the child Encourage them to watch movies Enroll for activity classes Put them in a rest routine Take them to park every day Involve them in day to day small chores Help them make friends | Jun 23, 2017
w1 glam ullllaìpz797687505ioaaa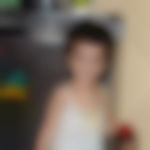 | Jun 23, 2017
Me and my wife replaced our smart phones with simple phones. We did it when our daughter was only 5 days old. Now she is 1 and a half years old. She knows only about our phones as a means of talking to someone. We made her used to block toys, models of vegetables, fruits, utensils, doctor's kit, soft toys, etc. And by the grace of Almighty she keeps busy with her toys. Regular outdoor activities is also a part of her life now. We also limited ourself from watching TV. New parents can follow this at an early age of the child (suggestion). The things we do on a smart phones can be done by using other means. We love online shopping​ and we do almost all transactions/banking online. For that we use our laptops while our daughter is asleep or while we are in office. | Jun 23, 2017
yes don't bring mobiles in front of them my kids also very interested on smat phones but I wil keep away from them...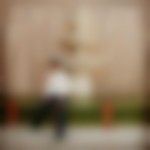 | Jun 22, 2017
Gadgets specially smartphones are one of the most common thing which each and every kid nowadays id addicted too in one or the another way irrespective of their age. Firstly we need to understand why they are so much into gadgets.. When we were do we actually know what is mobile phone. I guess no as it was not common at all and even when we were in our teens the usage was not so high and it was not like that our parents life was nothing without smart phone or any such gadgets. Whereas our life today start with the mobile and ends with mobile(the moment we wake up we get mobile in our hand and keeps it when we sleep), so the kids see it every now and then so they demand it. So the best possible way to keep kids away from mobile is use it to minimum infront of them. Secondly try to deviate their mind when ever they demand for it,as if you get admant and dont give them they become more stuborn and will cry so best thing I guess is to deviate/engage them in anu other activity.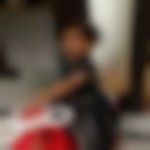 | Jun 22, 2017
don't bring mobile in front of her.. | Jun 22, 2017
my son also dies to watch rymes bt i restict some time for it.... only when iam doing work to engage him.. plz dnt give phones n other gadgets as it may damage sensory part of eye, brain etc.. engage him play stuff... u can also play with him if free sing rhymes with action it worked for me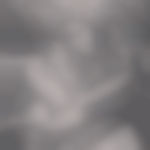 | Jun 22, 2017
Hi mala, truely kids using gadgets is the worst. I too tried hard to keep my boy away. But like others, i cannot avoid using phone in front of him, sometimes its a important call or bill payments or something other. So worked on making him learn not to use phone rather than I am avoiding use. As if I am not using there must be another kid in vicinity using it or it could another parent. initially he used to cry for long time when i took phone away, locked it and told him he cannot use it as it would make his eyes wet, bulgy and spoiled. His eyes are young to use them unlike us. yes he took long to gasp it... but now he understands, as actually his eyes got watery | Jun 22, 2017
My son is 2yrs old and he too used to be addicted. at present,thankfully,he is far better. what I usually do is keep phone out of sight. I don't use it when he is around unless necessary. next is to engage him with his toys. blocks and puzzles are the best options. even when I give him the phone-maybe like for 10minutes ,I do take it away from him when the time is up. initially he used to throw a tantrum and I never used to bother. now he usually gives it up without much of a show. guess he learnt his lesson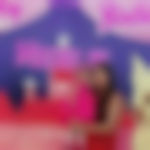 | Jun 22, 2017
its rather u try spending time with your lil one give her sum toys like bocks n sum attractive stuff dt ur baby can stay busy with..... | Jun 22, 2017
hi Mala Singh! please go through this talk. hope you will find it useful!Hey! I find this Parent talk really interesting. I suggest you have a look too: https://www.parentune.com/parent-talk/my-son-is-4yrs-7months-old-he-always-wants-to-play-with-phones-and-cries-loud-or-shouts-at-us-when-we-try-to-avoid-him-from-doing-so-can-anybody-suggest-me/79885?ptref=sa0g000030g1pn1

| Jun 22, 2017
my child is 1. 5yrs old .he is mostly time spend on mobile phone on watching cartoons rhymes,videos ...I want to keep away from the mobile... it's very harmful to him ..but he doesn't... Nd when I'm trying to take phone m d keep hidden from him so he very crying ...I don't understand what to do. ..pls tell me something about this matter..
More Similar Talks
Top Gadgets and Internet Talks
+ Start a Talk
Top Gadgets and Internet question
Top Gadgets and Internet Blogs