Babycare
Gap between the meals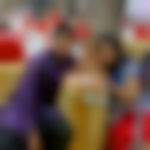 Created by

Updated on Feb 08, 2017
Hi all, Just wanted to know that minimum how much time gapping should be there Between the baby's meal.. M keeping d gap for 3 hrs. Between liquid n solid food. My LO is 7 months old. How many times should i give salty food to her in a day.. Let me tell d time table of her Mrng milk @ 9 a. m Afternoon cerelac @ 12 2 p. M fruit juice 5 p. M milk 7 p. M different type of semi solid food 9 p. M discuit She is breastfed only one or two time in a whole day only for 2 or 3 minuts. Is this routine enough for her or should i add something else.
Kindly
Login
or
Register
to post a comment. | Apr 30, 2017
500 ml milk in a whole day for 8. 5 months baby.... is that OK?


| Feb 09, 2017
hello Shalu u can change the timing of fruit juice , preferably juices should be in the morning time are best. if your lo is not taking proper milk then try not to give anything some time once he will be hungry he will have proper milk.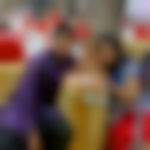 | Feb 09, 2017
Hi all.. Thnku so much for ur suggetions.. M not ignoring the milk but she alwaz refuse to take it.. If i give 20 ml also n make her burp while burping only she vomit d whole milk.. Whatever my inlaw's have they use to feed her tht only n i cant tell them no.. | Feb 09, 2017
as other moms said, till age of 1, atleast 500ml milk is required. so you take care of that. also for gaining weight, urad, beetroot, carrot, potato, sweet potato, egg yolk, ghee can be given. few drops of coconut or groundnut oil can be put in baby food. all the best. no worries.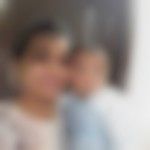 | Feb 09, 2017
hi your baby should at least take 500 ml of milk and also don't give him salt got an year... give him two feeds or you can give three but milk should not be ignored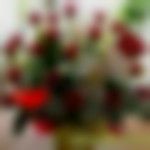 | Feb 09, 2017
For 7mo, there should be only 2 food feed per day. and rest should be breastfeed or formula whatever you are giving. Giving too much food will make baby always full, so he/she won't have milk which is still the primary source of nutrition for the baby till 1 year. Also excess of semi solids won't provide enough nutrition. Start calcium and iron drops as well. Try giving food in morning and afternoon only. You can give sooji,egg, khichdi,banana, carrot,sweet potato,ghee etc for weight gain. Avoid any watery food like dal ka pani,juices etc. Best of luck. | Feb 09, 2017
hi shalu.... try to give bf every alternate feed.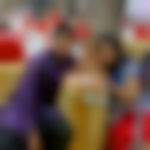 | Feb 08, 2017
So js thr anything should i reduse from her diet... Solid food i m giving only one time in whole day.. Like daliya khichdi, Daal ka, Veg puree, Suji upma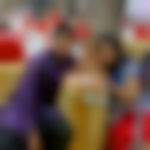 | Feb 08, 2017
She is active enf like how baby should be at this age of time.. But she is not gaining enf weight. Her weight is only 6. 9 k. G.. M so much worried abt her weight..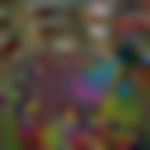 | Feb 08, 2017
May be, the quantity of semisolid is more compared to childs normal diet and so, if tummy is full - will suck less.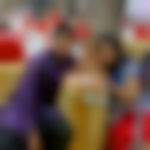 | Feb 08, 2017
Dont know what happen to her past two weeks She is not taking enough breast milk... Only one or two minutes she will feed n thn she refuse to take it.. My lactation is also normal..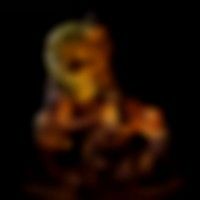 | Feb 08, 2017
actually mothers milk is the best for baby for Up to one year. and about the upper food give it rice and dal and make it liqued by putting in mixture grander this is the way to give it.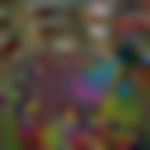 | Feb 08, 2017
Moreover, if ur child is taking food without salt - prefer it or else add very negligible amount of salt. Ur kid is on bf also, so, s/he will get the required amount of salt n sugar from the feed only.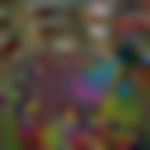 | Feb 08, 2017
Hi shalu, U r following schedule for ur little one - that's really nice n will help alot. But, for 7month baby 3 hrs is more, u can reduce it to 2 hrs n than increase the gapping gradually. Moreover, don't decrease the bf so much. Ideally, it should be one semi solid followed by one bf at these stage n then 2 semisolid to 1 bf.. hope this would help.
More Similar Talks