Babycare
Garapes and orange juice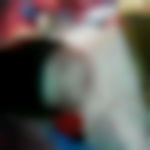 Created by

Updated on Apr 05, 2016
My daughter is 2. 5 month old from the last two days she use to vomit almost after every feed and before she use to drink the same amnt of milk both bm and formula milk without any problem but now she is vomiting may be because of rise in temperature here and also there are no signs of any illness so if its because of hot weather can i introduce her grapes and orange juice?? And what should i do to stop her vomiting
Kindly
Login
or
Register
to post a comment. | Apr 06, 2016
It's a domstal drops.. o. 3 ml before feed fr 1week.. it's suits to my baby.. BT see better to avoid gvng medicine to small babies.. BT if prblm is out of control nd u did everything thn also ur baby is vomiting a lot... Thn first go to pediatrician ask abt this medicine.. Till 3to 4mnths baby vomits.. It's natural.. Don't worry.. Coz of vomiting it's effecting baby's health thn gv drops..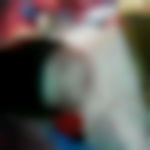 | Apr 06, 2016
Ok thnx to both pls see ur prescription and msg me its name one i knw is prainorm but Don't knw abt its doses and is it safe to give vomiting syrup evn if she is not having any problem doc also prescibed her neopetitine drops for digestion which im givig her for last 1 month And Kanksha her stool is little bit runny yellow in color having some lumps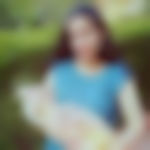 | Apr 06, 2016
Sometimes when the milk doesn't get digest properly vomiting happens. This is very natural. Also when babies inhale air while Breastfeeding it comes out in the form of vomit. Try to hold your baby upright on your shoulder and gently rub his/ her back until he/ she takes a good burrp. I do the same for my son and it works. Also keep an eye on your baby 's stool color , it talks a lot about his/ her health. Any change you can consult your doctor. | Apr 06, 2016
No juices fr 2. 5 mnth baby.. Even nthng except bm or formula milk... vomit is normal fr every babies.. If u r thinking it's more after every feed plz once consult to pediatrician.. Doc ll gv drops.. Mine was d same.. Doc gave me drops.. I don't remember tht name.. I gave fr 1week only. After tht my baby is nt vomiting.. Smtimes if baby drinks more milk nd tht ll difficult to digest thn also baby vomit. I ll check in prescription Wat was tht drops nd let u knw..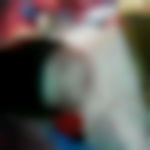 | Apr 05, 2016
We suppose to hold her in arms for arnd 20 min and waits for atleast 2 burps | Apr 05, 2016
I think it's too early to start with fruits and juice. Usually Drs also advise for only BM or formula till 6 months. She may not be taking burp properly.. That could be a cause of vomiting. Try to hold her on your arms for a longer period after every feed.
More Similar Talks