Health
Gas bubbles Created by

Updated on Oct 12, 2015
My daughter is 1month old. She is having gas in her tummy, can hear the air bubbles moving in her tummy. She cries alot and demands for more milk. Doctor suggested to use colicaid drops. But now that has become a usage on daily basis(3-6 drops). Is it safe to use it on daily basis. Please suggest what else can be done to get rid of her gas
Kindly
Login
or
Register
to post a comment. | Oct 13, 2015
There are exercises to relieve baby gas. Like cycling motion bringing the knees to stomach. My baby passes gas when we do this exercises | Oct 13, 2015
Even Lo was also suffering from da same problem. U can apply hing in two ways. First dissolve pinch of hing in normal water n apply da mixture on the tummy near da naval area and on naval spcly. If the baby is not doing motion (potty), ths might also b da reason for her gas n irritation, in ths case dissolve hing in warm water instead of normal. U will see da results in both da cases within minutes. Its very safe | Oct 13, 2015
as Tanya mentioned its tried and tested method. dissolve a little heeng in a very small amount of water and apply it around the child's naval and waist area(where we tie the belt) and u'll see the result within minutes. | Oct 13, 2015
Hi my baby too suffered of this gas problem a lot a simple home remedie that I tried n worked was applying hinge water around the babies belly, is better then giving colic medicine u can do this atleast twice a day.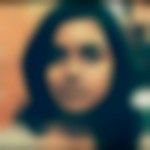 | Oct 12, 2015
My baby has same problem. she completed 2months. we handle this in herbal way. even my doctor prescribed colic drops. i take betal after taking food (3 to 4 times a day). drinking jeera and ajwain water. for baby, we heat 4 drops of castor with one garlic, seperate garlic, milk oil with my BM and giving.. we do many home remedies.. its slowly working. many will accept these methods. but we will do.
More Similar Talks