Health
Gas problem to my 6 week child Created by Updated on Jan 17, 2016
Hi my child has gas problem whole day he will be fine but late at n8 he will start crying ... Later he will keep demanding feed so when demand increase I need to give top feed where we r my getting weather he is hungry or he has some problem
Kindly
Login
or
Register
to post a comment. | Jul 10, 2016
can give colicaid prescribed by my paediatric | Jan 19, 2016
U can mix hing in some water. Apply it your baby's tummy hole(nabhi) , around his tummy hole, on his toes and toe nails. U can also mix it with the breast milk for quick results. Rub it on the stomach till the paste is nicely absorbed. Will definitely help the baby. | Jan 19, 2016
Hi Kirti how to apply hing can u tell me ... What to avoid so he should not suffer from gas | Jan 18, 2016
Hey guys. I can't find the place to attach the pic of rajbindu. It's application on baby's stomach will help them a lot. No need to give any medicines orally. This is the customer care no. For the people who manufacture it in Mumbai. 022-28204852. It works wonders.. | Jan 18, 2016
Same problem to my baby ...take bonnisan tonic (Himalaya company)... it's helpful to my baby | Jan 18, 2016
Hi ... Priya thanx for suggestion will surely try this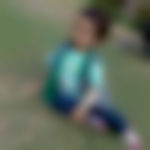 | Jan 18, 2016
Hey , my paedetrician advised meftal spas and vizylac, colicaid was prescribed but it didn't work, so was prescribed above medicines. Please consult your paedetrician on medicine and dosage. As someone suggested, lying baby on lap by stomach and rubbing helps. You can also lay your baby and gently fold his legs from knees upward and then stretch straight. Do it gently and depends on age of your baby. Also, my doctor advised we can give gripe water if required. | Jan 18, 2016
Hi Vaishali.. have you tried placing him flat on his stomach on your lap?? Do that for a few mins say 1-2 mins 3-4 times a day.. it helped my baby girl.. maybe that will help u too! | Jan 18, 2016
Kirti I have consulted doctor he has prescribed same medicine to me colicade .. I am giving him at every 6 hrs still he has problem last to last night he cried full n8 ... I am having ajwain after every meal suva Ka pani I had when he was borne but will start again ... Ty so much for suggestion | Jan 18, 2016
Hi kirti, can u pls send the pics of Rajbindu, which u r referring. | Jan 18, 2016
This is the same problem with my 10 week old. My pedic has prescribed colicaid. My pedic has said this is a command problem in babies. If still its better to consult your pedic, so he/she also knows the problem of ur baby. And at night/evening babies r bit cranky. | Jan 18, 2016
Thank you so much parents | Jan 18, 2016
Hi Vaishali... Children are often a bit crancy in the evening or at night. You need not worry about the gas. You can apply rajbindu , easily available in the market on your baby's tummy, feet and toe nails. It's a mixture of hing prepared for this purpose. He ll pass gas easily. As far as more milk demand is concerned, children have a tendency to cluster feed at night. They drink more milk in order to have sound sleep. You can feed him whichever way you want. Happy parenting..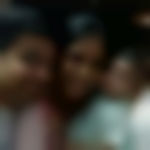 | Jan 17, 2016
Ask ur doc if he has gas prob he'll prescribe med.. if u feel he has gas u can gv colicaid drops 5drops.. u try and avoid eating gassy food n hv suva ka pani n hv ajwain aftr every meal... don't worry most children hv gas prob till they turn 3months.. all will b fyn
More Similar Talks
Top Health Talks