Health
gas
Created by

Updated on Dec 04, 2016
gas problem in babies
Kindly
Login
or
Register
to post a comment. | Dec 12, 2016
There are few remedies one can try at home before giving drops or any medication. 1. Make baby lie in prone position. Pediatritian recommend this position as this reduces t he stomach distention. 2. If your baby is solely breastfed then you should drink "jeera ajwain gud" water and then feed the baby. Ajwain helps in relieving the gas easily. jeera aids in digestion and is a good galactologue i suppose. 3. Pawanmauktasana helps in relieving the gas. this has been mentioned in one of the comments. 4. Applying hing with water near naval is an instant remedy for gas relieving. 5. One can try giving 2 drops of Caspa (Vasu Pharmacy) only after consulting ayurvedic pediatritian

| Dec 04, 2016
Gas in babies is very common. I went through the same. Babies get cranky due to the gas colic. Burping after feed is necessary. Giving colimex kr colicaid once is a while is ok after consulting the doc. Try doing gentle massage on his tummy near the navel and mild exercise of folding his legs towards the tummy. This helps releasing the gas.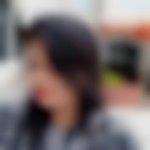 | Dec 04, 2016
ya ... y wont u bf her... till 6th month.. it is nrml to have gas in baby.. my son also have d same problm.. cnslt to ur dr.. ask ur dr which fm suits ur baby... burp her after every feed...

| Dec 04, 2016
my baby is three month old and formula fed having gas problem and avoiding feeding.
More Similar Talks
Top Health Talks