Parenting
Gastric Problem in 1 year old !! Created by Updated on Jan 04, 2013
Hi, The mystery of my son not sleeping in the night remains unsolved. Though I have realised it could be majorly for 2-3 reasons. Kindly help in finding me a solution. Following one or more than one could be the probable reason of him not sleeping through the night: 1) Teething : please advice me a medicine or relief measure for Night time trouble during teething. 2) Pain in Abdomen : could be due to gas or upset stomach due to teething. Whatever the reason please advice something to relief him. He was in a lot of pain last night beacause he woke up every 20-30 mins crying and banging his legs on the bed. 3) Rigidity : Which seems to be a less probable reason, but he sometimes during the day behaves in a manner which makes me think that he might be just rigid that I keep feeding him all night or keeping moving with him in my lap to comfort him. I have started sleeping in other room with him, leaving my 4 year old daughter to sleep with her dad. I did this so that I can wean him from the habit of constantly feeding all night. Now if he cries(howls) for sometime I just leave him and pretend to sleep. He realises and tries to sleep on his own. Still because of some discomfort his sleep breaks often. My paediatrician gave a medicine which induces sleep. But I don't want to put him on a habit of medicine to sleep. If any of you can suggest a home remedy for a good night sleep for my baby, hence me !!
Kindly
Login
or
Register
to post a comment.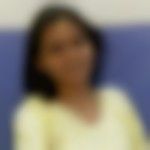 | Jan 07, 2013
Hi Radhika, You can rub little honey on his gums before he goes to sleep. As Arunima suggested give him dinner with solid food around one an half before going to bed and at the time of sleeping you can feed him with milk so that he will feel satisfied. I also do the same with my baby and it works out. | Jan 06, 2013
Hi Radhika. I am glad to know that my tips seem to help. Hope the tablets and the rub helps him get some rest at night. I will wait to hear from you on his progress. Thanks. | Jan 06, 2013
Hi Arunima, your advices have always been useful. I started giving him a light massage before bed. I have also started giving him DENTON tablets, another homeo Medicine. I am also applying Pedigel in his gums 3-4 times a day. Started all this 2 days back. Would let you know if any if this works. | Jan 05, 2013
If you feel that he is uncomfortable due to teething, you may give him Calcarea Phoshoria Tablet 6X. It is a homeopathic medicine and has really helped my son. | Jan 05, 2013
Hi Radhika. Has your son suddenly started waking up crying as though in pain? If so, it may be due to intolerance to a new food that you may have introduced to his diet. May I suggest a couple of things here- You can try to feed him his dinner an hour earlier than normal,so that he has more time to digest his food before he goes to bed. Also, you can rub his tummy in circular motion and alternately raise his legs (as though cycling) to help him release any gas. | Jan 05, 2013
hi dr vineet could u please help me in selecting fruit in winter season for my 7+ month baby and also give suggestion for her food for a day | Jan 05, 2013
2-3 naps of 45 mins average, & thanks in anticipation. | Jan 05, 2013
Current Bowel habit : 2-3 ( sometimes more) sticky loose to semi loose motion. | Jan 05, 2013
Age : 1 yr 10 days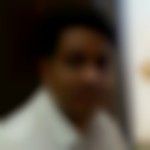 | Jan 04, 2013
Hi Radhika, I'd love to help you here. Would be really great if you could specify the following. 1. Age of the Child 2. The current Bowel habits 3. Day time sleeping habits. Thank you. | Jan 04, 2013
Nothing seems to be working as of now !! | Jan 04, 2013
Thanks Vidisha & Indu. I'm already giving him Bonnison. Herng used to help when he was 6-7 months. Now it doesn't. Yes he is already on solid food. I give him Khichadi with vegetables or anything equivalent in night so that his stomach is full. I'm also giving him Homeopathy medicine. | Jan 04, 2013
Have u started with solids .... try to make his tummy full with what he like most ...it may be milk+biscuit or sooji kheer and then before sleep give him some colic aid type of medicine which is not harmful.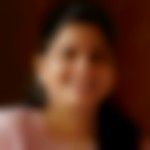 | Jan 04, 2013
Hello. You could probably start giving Himalaya Bonnisan drops on regular basis. It is like a gripe water and is useful for children up to 3-4 years of age. Also, for SOS, apply Heeng water using a cotton ball on the belly button and around area. You should mix the heeng in a spoon first, and heat it on gas till lukewarm (make sure that it is not hot), now dip the cotton ball in it and place on the belly button.
More Similar Talks
Top Parenting Talks