Parenting
Gets angry and bangs her head Created by

Updated on Apr 25, 2013
my daughter is 13 months old. She gets angry when i deny her something which is not suitable for her to play with an bangs her head with her hands or on the floot. I am worried she might turn into an agressive child.
Kindly
Login
or
Register
to post a comment. | Apr 26, 2013
Hi Pooja. I am sure you have got your answer from the above suggestions. But may I add one thing- My 14 month old son used to do a similar act. For instance if he was playing with the TV remote and we would take it away, he would stretch his hands and legs out, make tight fists and scream until he was red. If an older child did that, it would look like pure anger and aggression. There have been times when he has banged his head too. But since a few weeks, I do not see him react that way. Now if he is unhappy about something, he will only scream and moves on to something else which catches his attention. I feel children may react this way also to vent some energy. So like the rest, I would say that it is not something you need to worry about. This will pass and there will probably be something else in another few weeks ;) Take care. | Apr 26, 2013
Thanks everyone a lot... Really appreciate all the help...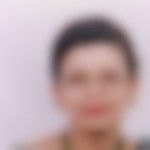 | Apr 26, 2013
Hi! all my elder twin daughter does the same banging her head on the wall if I am in kitchen preparing something and cannot take her in arms and the younger one imitates her. | Apr 26, 2013
Pooja, I am here agree with A M, that it may b teething time for her. And this may be a passing phase , s don't worry much ...with lots of love and patience we can train our kids to behave and tell them what is right or what is wrong ... So don't worry much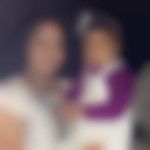 | Apr 26, 2013
All the best pooja... Dont worry too much... | Apr 25, 2013
Thank u all.. I wil react and behave accordingly... May be its a matter of time. | Apr 25, 2013
every small thing make chile irritate... and child express his anger tht way... as child cannt express in words. | Apr 25, 2013
as per my experience.... this is one the teething problem... it is initial stage... this time child unable to express how painful it is and.. child bang head due to head heavynes, irritation due to pain... u check this on google.. u willl get many other reviews ont tht... my sis in law daughter used to behave exactly at this age. | Apr 25, 2013
Slowly when your child will realise that her approach of banging her head is not working ..she will chuck it away herself :) | Apr 25, 2013
Is she modeling someone? Never shout or express anger inappropriately in front of your child. Always tell her politely to keep the thing (that you dont want her to play with)on the table herself. Link this expectation of yours to a reward. Example : she is playing with the remote/ scissors you tell her to keep it away till you count to 5 and for that she can get a HUG and Kiss, Claps or favourite food item or some game from you else she will not get anything. show her that how can she be hurt if the thing she's playing with is dangerous. To show her doesn't mean to actually harm her but give her a demo without hurting (through ACTING). Even then if she choose not to let it go then take it from her firmly not ANGRILY. I she throws such a fit then be completely calm and composed. Offer lovingly some other choices.. get busy with some activity which she can join in like sorting blocks and balls, repeat calmly that you cannot give that particular thing because it is dangerous for her or is breakable or is very important to papa etc etc. Keep up the conversation and slowly keep steering it away playfully and keep offering other choices on the go. YOU have to be a LITTLE CREATIVE and have PATIENCE to deal with it. | Apr 25, 2013
Hi Pooja, I can understand that this behaviour of your child must be concerning you a lot. Different children behave differently when being denied by parents. I would suggest you to find out why is your expressing anger in this particular way?
More Similar Talks