Parenting
getting rid of feeders Created by

Updated on Jun 05, 2014
Hi all, my daughter is 2. 9 years old. Can anyone suggest how to make her drink milk with glass and not with feeders!!!
Kindly
Login
or
Register
to post a comment. | Jun 06, 2014
thanks to all for suggesstions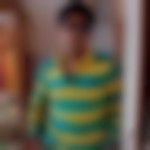 | Jun 06, 2014
We faced this problem with my 3yr old... but couldn't come out with any solution and she used to have her milk from the bottle only... 1day she happened to suffer from dysentery diarrhea so doctor's suggestion was to keep her away from milk for at least 15days... we had hidden the bottle long back when she used to ask for milk during her suffering... later when she was well n fine we gave her milk in glass n she asked for bottle... we told her that doctor said to not use the bottle n give milk in glass... so she was 15day away from milk n seeing the milk she couldn't resist n went with the glass instead of asking of bottle... since then always glass... takes time but finishes it :-) HAPPY MOTHERHOOD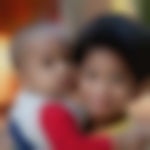 | Jun 05, 2014
Hi chanda.. I agree with Anurima's suggestion. Additionally this is what I did for my kiddo: He has a cousin who he really looks up to. I plainly said to him that this cousin drinks milk from a cup and would he like to try? To this he simply refused for the first 2-3 times to which I responded with a plain ok and offered him his usual supper. But gradually he agreed to give it a try. Once done, I ensured that he sits on the floor everytime with his cup or glass to avoid spilling over milk so as to avoid unwanted arguments n the mess. Later I encouraged him saying his cousin can drink really fast.. this time he tried.. and is now proficient with the glass or cup. Kids at 1. 5 yrs are capable of holding a cup or glass to their mouth but it's just a matter of encouragement n practice. Happy parenting! | Jun 05, 2014
Hi Chanda, you could also try giving her milk in a glass with a straw. Gradually encourage her to take small sips directly from the glass. Put all the old sippers in a nice bag and pretend to keep it in the letterbox (or any other place) for the postman or someone to collect it and give it to children who do not have sippers. Of course you throw it away later. Your daughter will buy the story and voluntarily be ready to give her sippers to children who cannot afford them :) This trick usually works ;) Hope this helps. | Jun 05, 2014
Hi Chanda, Start with small quantities and lots of positive words, if she finishes that much milk; gradually you can increase the quantity; start by giving her her fave type of mil in a glass--chocolate milk, mango shake etc... something she will enjoy; also bring the glass to her at her regular bottle feed times. You could tell her some nice stories while making her sip it; find some pretty looking mugs for her. Have patience and don't scold her if she resists in the beginning. hope this will help. | Jun 05, 2014
Hi Chanda! This talk may be relevant to what you are looking for. https://www.parentune.com/parent-talk/how-to-change-my-son-from-feeding-bottle-to-sipperglass-drinking/755
More Similar Talks