Health and Wellness
Food and Nutrition
Ginger Tea to beat the cold this winter. Created by
Updated on Jan 07, 2013
I came across this wonderful article on the benefits of drinking Ginger Tea during winter months. I had to share it with my fellow parents. Ginger is loaded with antioxidants and vital minerals, besides a range of health benefits. Relieves Stress Ginger tea is a remarkable in relieving stress because of its comforting and relaxing scent. Taking a whiff of ginger tea can help improve and uplift your mood. It leaves you feeling refreshed and calm. Fights Respiratory Problems When suffering from cold and cough, ginger tea is highly recommended. Ginger aids in loosening up phlegm and expanding the lungs so as to clear the airway to help breathing. It also helps pacify allergies and continuous sneezing and irritation. Encourages Blood Circulation Consuming a cup of ginger tea can help prevent chills, fever and excessive sweating. Amino acids and minerals in the tea help make the blood flow smoothly, preventing cardiovascular diseases. Boosts Immunity Packed with antioxidants, ginger tea greatly helps improve the immune system. Drinking a cup of ginger tea every day can help outwit potential risks of a stroke It also lowers the cholesterol level and prevents the risk of heart attacks. Combats Stomach Discomfort Ginger tea assists digestion. Ginger tea enhances your appetite and helps in releasing gastric acids that aids digestion. So lets treat ourselves to some Adrak Chai today!
Kindly
Login
or
Register
to post a comment. | Jan 08, 2013
Great to know that my post created some awareness and is bringing some respite (along with a host of health benefits) from the bitter cold :) | Jan 08, 2013
Did not know that ginger boosts blood circulation as well. No wonder these herbs are such an integral part of Indian cuisine. Thanks Anurima.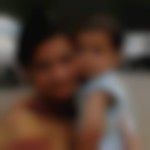 | Jan 08, 2013
thanks Anurima! Its been unforgivingly cold here in Delhi! My next cup of tea is definitely one with ginger :) | Jan 07, 2013
I had my morning cuppa with a greater satisfaction today as I am now aware of all the benefits the ginger in the tea would do to my health :) | Jan 07, 2013
Bang on with that information Anurima. What we do at my home is to grate ginger and keep it handy in the kitchen to last about 2 days. Its easier to use, the flavor comes out much better,and since its so cold, it does not get spoilt and does not need refrigeration. | Jan 07, 2013
its so cold here in delhi this time ... and numerous cups of chai are being had .... adrak chai is the way to go ... thanks anurima...
+ START A PARENT TALK
Top Health and Wellness Talks
Top Health and Wellness Blogs
Top Health and Wellness Questions