Health
Going to join office soon Created by

Updated on Feb 03, 2016
Hii..... my baby is 4 months now and I m going to join office from march end..... doctor told me to give breast milk only till 6 months which is just not possible...... suggest me should I start formula milk or cow milk to my baby.... and which formula milk is ideal for babies...
Kindly
Login
or
Register
to post a comment.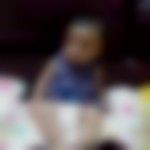 | Feb 08, 2016
I think you should consult your doc on how to express and store breast milk... and practice the same for a month so that you may know how it works... before depending on lac or cow milk... first try to give yours after storing the milk.... i suggest buy a avent philips breast pumps and try it.... i have 2 month old baby going to join my work nxt month am already practicing it... and yes its working grt for my little one. | Feb 04, 2016
Hi meeta, I am also dealing same issue. I have to join in mid April. I consulted my pedc and shared my concern. She suggested me to come 20 days b4 joining office so she will prescribe food or FM or something as per my child health and I can also monitor his digestive issue (if any) b4 joining, and can also understand what he is comfortable with. I am sharing this to you so that its always better to share things with your child pedc rather than starting something which we may not suit baby, as they r ebf. Consult and start. | Feb 04, 2016
Thank u frendz for ur advice and support.... I hope it will really work fr me and my baby... | Feb 04, 2016
Cow milk is best for growth of the brain but till the time you dont boil it properly its not safe. We take about 1 ltr let it boil till it doesnt become half and then we can give it to the baby but we even add water in it. i got this opinion of giving cow milk from my friend whoz daughter is mentally challenged and she is now 3 yrs old but does not speak or even sit but after giving cow milk within 4 months they have seen the child responding to them and started to sit but for a while | Feb 04, 2016
Hi.... I agree with gayatri... In my opinion till one yr formula milk is best for babies. I m using nan pro 1(upto 6mnths). My pediatrician nd nutritionist told not to gv cow milk to baby. | Feb 03, 2016
You can express breastmilk and store it and whoever takes care of the baby can feed that milk to the baby.. and consult your doctor about formula milk.. nan, lactogen there are many in the market | Feb 03, 2016
Nan1 | Feb 03, 2016
According to u which formula milk is best fr baby... | Feb 03, 2016
Hi u can give a try 1st with formula milk if it won't work den try with toned milk actually cow milk in few babies causes diarrhoea because of bacteria in it so if nandini milk is available u can go with dat (blue colour) | Feb 03, 2016
Thanks meenakshi for ur suggestion........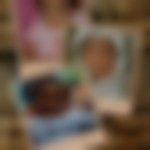 | Feb 03, 2016
Hi meet a, I couldn't breastfeed my baby after 3rd month so started with nestle lactogen which is considered best. However my baby had constipation problem so I started cow milk from 4th month . Now my baby is on cow milk and doing good with God's grace. You can also start cow milk but ensure it is good quality. I refer Pride of cow if you are in Mumbai or pune.
More Similar Talks