Outdoor Activities and Events
Going to the movies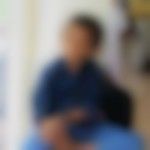 Created by

Updated on Sep 21, 2012
Hi guys... Here's a question thats been on my mind. Its about going to the movies with kids. My husband and I choose the movies we go to very carefully, particularly when we have to take our son along. People may wonder why we fuss over it a lot.. I mean, whats the big deal? But my son is very sensitive and I can explain it with an example. Of late he is constantly worrying about me being kidnapped by goondas on the way back from work. (Obviously something he has picked up from some movie he happened to see). So he keeps calling me up multiple times during my travel home (avg 3 calls in the 30 minutes) and gets extremely upset if I am later than usual. My question is whether it is ok to take a child of this nature to a movie like 'Barfi' where the protagonists are 'differently abled people'. I want him to know there are people like this in the world who need our love,care and time, but Im also worried if he gets caught up in the experience and will not be able to break free from it, given his high empathy and sensitivity levels. If I do take him for the movie and if he does get too involved, how do I handle the situation?
Kindly
Login
or
Register
to post a comment.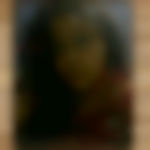 | Aug 08, 2017
ignore his sensitive attitude and convers him at night in bedroom that what is good for him he will be change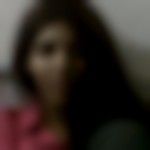 | Sep 28, 2012
Hey DALY , you can try , to take some time and comfort your child rationalizing his concerns to some extent after watching the movie. Concentrating on an empowering message within the movie during this talk had helped me out when I was a kid , and my mother talked me through my doubts. | Sep 25, 2012
Hi Daly, you have not mentioned what age your son is. If he is an age where you can talk to him and he would understand, it would probably be a good thing to take him to "Barfi". It is a movie which creates joy in spite of disability. An older child would do well to start knowing issues like autism and a handicap, how people deal with it, how they are no different from him in any other way. In fact, I think this is a good opportunity to teach him respect for his fellow beings, even if they are slightly different from him. As far as other movies are concerned, probably a sensitive child should stay away from action flicks as not just the content, but the portrayal itself would affect them. My child loves super heroes, but disliked Batman because of the kind of action showed. However she liked Spiderman... since it is less dark in its frames and there are more people oriented scenes than raw action.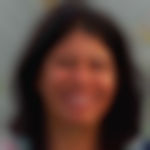 | Sep 25, 2012
Hi Daly, taking your child to a movie is all about the whole experience, even with a movie like barfi, i am sure if you discuss the movie and what the child can expect from it before you go to the movie , it will help and also you can plan the next thing that you will do after the movie , he will be somewhat focussed and looking forward to the post movie event so much that time for dwelling will not be there, Once you take him for the movie i hope you will share with us how your experience was ....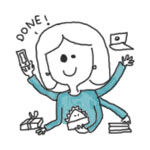 | Sep 24, 2012
Hi Daly, carefully selecting movies as you are doing presently, i feel is very important. Its important to ensure - specially with the different kinds of content showcased in movies today - that children watch movies that are not going to have an adverse effect on them. I feel for starters you can read the reviews of the movie and figure out if its suitable for child viewing or not. Preparing the child before the movie is important and explaining high emotion scenes during or after the movie is equally important too. After a high emotion movie - even giving an enjoyable/fun filled activity/experience (like going to play, amusement park, great food etc) would help distract the child. I think, maybe posting it here on Parentune also would help - getting a feedback from other parents. | Sep 22, 2012
Dear Daly, I got a niece who is 6 years old,also think about the same thing..... So I decided to take her for a movie, and we went to see Ice age 4 which got released, after the movie got over we went to Mac Donald and ordered a Happy meal which was in the mall.... Sitting there I explained to her everything which was confusing her in her mind about all the goon and robbers... And she understood everything about it... and she is quiet happy with it. From that day we make it a point when she comes to my place we go to the mall do window shopping.
More Similar Talks
Top Outdoor Activities and Events Talks
+ Start a Talk
Top Outdoor Activities and Events question
Top Outdoor Activities and Events Blogs