Parenting
Good Manual Breast Pump Created by Yogita Sadana Updated on May 05, 2016
I have 3 months old baby and I have to join office soon. Pls suggest good manual breast pump. Also advice if Manual breast pump pains while extracting milk.
Kindly
Login
or
Register
to post a comment.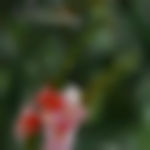 | Nov 28, 2018
hi Yogita Sadana I have tried both syga and Philips avent breast pump . Philips is very good , painless and comfortable. I have electric one which makes pumping quick compared to manual. u better go with Philips avent electric breast pump. | May 07, 2018
Hello... I use Phillips Avent manual breast pump for my baby. I started using it when my baby was 2 months old. I was having low milk supply. manual pump is very easy to use and not at all painful. It helped me to increase my milk too. | May 12, 2016
I use Electric breast pump. It has worked well for me.

| May 12, 2016
hi.. I too use Philips avent manual breast pump.... I too wanna join my office.... my baby is now 6 months old.... am using this for 3 months. ... it's really good. manual is good coz electric pump has more chance to get repair easily. | May 10, 2016
Thanx Tanisha and Laura. Is it manual one or electric one?? | May 10, 2016
Hi Yogita, I have used Philips Avent breast pump and yes they are quite comfortable and help you express more milk naturally while providing you more comfort. | May 10, 2016
I have used Philip Avent breast pump. It is comfortable and helps you to express milk comfortably. Check this link. It tells all about breastfeeding - https://www.parentune.com/parent-blog/breastfeedingwhat-you-need-to-know/763 | May 06, 2016
Any feedback on Mee Mee or Advent manual breast pumps... Is anybody using any of these???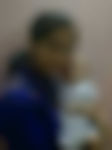 | May 05, 2016
I use Chicco manual pump.. That's used occasionally so its OK. Better to give hot compress before pumping for effective use. It won't pain.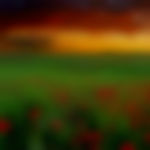 | May 05, 2016
Medela breast pump is one of the best.. you can try | May 05, 2016
Thanx Moumita and Vidhya | May 05, 2016
medela electric double pump is the best ..there is no better option.. really helped me.. I joined in a hectic job at 4months of his age.. please do not buy a single option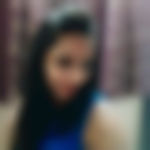 | May 05, 2016
hi I have unused pigeon breastpump .. it's manual.. I brought it whn my son was 3 months old but at dat point he refused to take bottle.. so I dint use it.. ping me on 9819054625 if ur interested..