Parenting
Grandparents excessive interference Created by

Updated on Aug 31, 2017
Hi I live in a Joint family. I have 5 year old boy. My in laws love him a lot specially my Father in law. He is old and retire a bit orthodox my in laws are believe in Puja. We are bengali my child study in English medium school so I often spoke with my child in English but my in laws want my child to learn bengali first they love him but sometimes over interface in everything make me irritated. please tell me how to stop their interference in my child life without hurting them. They are too dominating
Kindly
Login
or
Register
to post a comment. | Sep 07, 2017
speaking in mother tongue is good for the kids in developing knowledge and expressing the emotional. Mother tongue helps lots to learn the surrounding especially when your in India. Even in my son school they insist parents to speak only in mother tongue as they will learn English in the school. children learn very quickly and don't worry they have the capability of grasping and observing more then adult.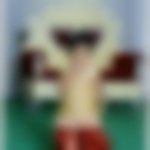 | Sep 07, 2017
tatally agree with Shikha Batra | Sep 07, 2017
hi Piyali, I have a 3 year old daughter . I feel learning mother tongue is v important .. but at the same time children should also learn to communicate in English as well ...so what we do at home is ..we have told our daughter to speak in mother tongue with her grand parents and speak in English with her mom and dad.. we started this around 2 to 3 months back.. and now her vocabulary in English has improved a lot.. she makes full sentences in English and she speaks her mother tongue also fluently... | Sep 07, 2017
Hello. all, m too suffering wd same problem. my daughter is 3. 6yrs old, my in laws just want her to Stay away from me.. if I ask hr for Homework ,he come into room.. start interrupting us.. n bribe my daughter with cartoons like Doremon.. Don't know how to handle them.. Cz m fully frustrated.. | Sep 07, 2017
hello.. I feel learning mother tongue is good as he has to interact to relatives too to move socially but school prescribed language is necessary more I mean English. what I suggest is inform ur in-laws that school people are asking to improve his English vocabulary for communicating and ask them to drop/ pick ur kid from school soo that they realise to communicate with him in English looking at other kids speaking much English.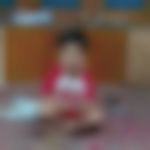 | Aug 31, 2017
piyali just do one thing. tell ur child to ask his grand parents to explain the meaning of things from English to Bengali or Bengali to English. this way may b there conversation may end in to lessons for ur child. | Aug 31, 2017
Thanks sikha yes you are true they love him a lot. | Aug 31, 2017
hi Piyali ganguli ! what u call as interference, is their love for ur child as well as their desire to listen to their grandchild talking in the native language and converse with him in the same . since there is a thin line between love , care and interference , they are not able to work on that. remember Piyali just like u they too want the happiness of yr child. it's just a matter of difference in viewpoint, which can be sorted out by talking to them politely , without hurting their sentiments.. u could politely tell them since he is in a English medium school, he needs to practice speaking in that as well .so u need to converse with him in English language only and they can do in their native language .hope this helps! | Aug 31, 2017
Thanks imran but how to avoid their over interference in my child life. it's really irritating sometime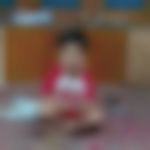 | Aug 31, 2017
since your mother tounge is Bengali so no need to worry about that. even if your father in law speaks or teaches him Bengali. u continue in english with your child. that is important. eventually with the time your child will learn English himself .The impact of school language plays important role .so no need to worry. children's brain is fertile.
More Similar Talks
Top Parenting Talks