Parenting
Grandparents interfere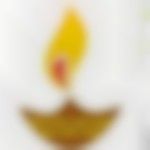 Created by Updated on Dec 18, 2014
Friends please help me. I live in a joint family and my in-laws, jokingly or otherwise, are always telling my 5 year old son, against me. For eg: if we are going somewhere, my mother-in-law, jokingly will say "mummy ko hum chod jaate hain" (we will leave mummy) or we will not give this to mummy, or mummy scolds you a lot, mummy hits you. My son is showing signs of disobedience. doesn't listen to me runs to dadi. my husband has tried telling them not to do this, but it doesn't stop. what should i do.
Kindly
Login
or
Register
to post a comment.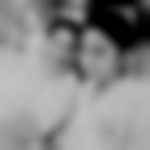 | Dec 20, 2014
Hi Divya I totally agree with Shikha and Divya. Your in-laws behavior is nothing new. Its us the case with many a families. I would say this is general Indian behavior. But instead of confronting with them it wouldb better that you have a talk with them. I'm sure they are not doing it intentionally. Once they will understand your feelings they will surely change their behavior, I m sure of this. Don't take any decision in haste. All d best. | Dec 18, 2014
Also i feel, just by his grand parents words, your son may not go away from you. Analyse and take time for your self. Are your showing any of those frustation on your son? Sometimes unintensionally it may happen. So balance yourself. | Dec 18, 2014
Front of your child or husband. That will definitely ruin you. Be patient. I suggest you to go an outing for atleast 3 days once in 2 months. That will help you much better. | Dec 18, 2014
Hi. I agree to shikha. That is the approach, i followed and im happy now. Please dont discuss anything in any concern with your inlaws in | Dec 18, 2014
Divya I understand your plight but they may not do it intentionally. Try to spend as much time as you can with your child. Have that play time set aside for both of you. I have observed it helps. And if your in laws still keep continuing with this sort of behaviour try talking it out with them. This may hell to solve that difference. | Dec 18, 2014
Divya,I would suggest you should take ur in laws to a family counsellor or a psychologist who will make them understand the ill effects of their talk. In case your in laws show resistance in approaching a counselor,you & ur husband can visit him who in turn can train you to deal with such situations. best of luck. | Dec 18, 2014
Hi Divya ! I can understand u r situation. But trust me when I say that u r in laws do not understand the implications of this behavior and r doing it in sheer love for their grandchild . They have no intentions to come in between mother and child or to put u down. If u discuss with them in a separate room and not in front of the child by giving an example how their this approach is affecting things, I am sure this conversation between u and ur in laws will bring out some fruitful conclusion and they would appreciate it too. Please also make sure the tone should be non complaining and seeking help rather than passing judgment while discussion . I am sure they will understand the plight of a mother . | Dec 18, 2014
hello Divya, don't worry too much... remember nothing comes in between mother and child bond. But if the issue is of him showing disrespect to you, then you should tell your in-laws that they are creating trouble in the house and disturbing the peace and they should refrain from it.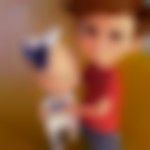 | Dec 18, 2014
Ho Divya, take the bull by the horns as they say. Deal with it directly than depending on your husband. Tell them the disservice they are doing to you and your family by such remarks and that you can't tolerate it. Also, sit and explain to your child that dadi means it in a jest and he shouldn't take it seriously and how much you love him.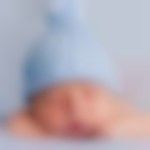 | Dec 18, 2014
Tell them that what they are doing is not right and is not good for the child. If your son loses faith in you, he will be emotionally upset because the strongest support a child has is his mother. so be strict.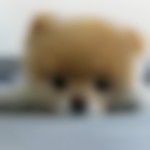 | Dec 18, 2014
H Divya, I like Kritikas suggestion about strengthening the bond with your child so that no one can break it. also, rather than your husband, speak up yourself and check them for such comments. | Dec 18, 2014
Hi Divya, I think you need to stop your so from interacting with them too much if they don't listen to you. Keep him busy in classes and play etc. Also, spend time with your son to strengthen the bond. Lastly, when they say such a thing, react at the moment and tell them hat saying such things to a child is not good.
More Similar Talks
Top Parenting Talks