Babycare
green poop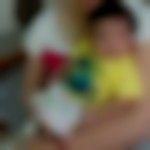 Created by

Updated on Jul 01, 2016
my 2MONTHS old baby is doing green poop,sometimes its purely green &sometimes it's yellowish. I m giving him BF as well as TF also. what to do.
Kindly
Login
or
Register
to post a comment. | Sep 08, 2016
Hi Tofani. .. I'm a lil late here but I'm gng to make a point which is not exactly related to your question. First off, the poop color u mentioned is perfectly fine. Second n mainly I wud like to say that it's a total shame when doctors themselves prescribe about giving formula feeds to infants!!! Why should a child of 2M be given formula feed when the mother is in good health? I would rather not go to such doctors who prescribe me to do so. An ideal paediatrician should never ever give the option of Formula feed to a mother. I would want to again re-iterate to all the new mothers here that pls do BF ur child bcoz there's nothing better than ur own breast milk to be offered by a mother to her child.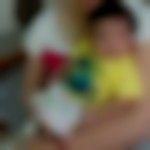 | Jul 02, 2016
Thanks everyone for your valuable suggestions. I have also talked my pediatrician & he is also saying it's Normal & it's because of formula milk. I was giving him Nan pro & my doctor told me to change it to Lactogen or Simla Advance. I have switched to lactogen but still the poop is geen. | Jul 01, 2016
Hi .. If he is a formula feed baby then its normal.. My baby is 3 months + and now we r giving him formula milk for weight gain and after having that milk his poops converted in green colour.. Wih unbearable smell.. Like cow dung.. But its absolutly normal if ur baby is active with no allergies.. But if he is only on breast milk then its better to consult ur pediatrician. | Jul 01, 2016
mostly the breast fed infants produce a yellow seed like poop which turns green after sometime.. I think it's normal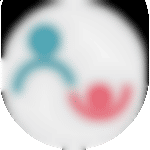 | Jul 01, 2016
Hi Tofani, here's a blog that may help you-https://www.parentune.com/parent-blog/what-your-babys-poop-can-tell-about-your-babys-health/679
More Similar Talks