Babycare
Green Poop Created by

Updated on May 09, 2016
Hello, My baby is in her 6 month and I started giving her cerelac wheat from April 18. she everyday and sometimes misses one day. Say about from a week her poop color is green and it is kind of semi solid. I give her bonnisan drops thrice (20 drops) and she is breastfed also. Is there any concern with color?
Kindly
Login
or
Register
to post a comment. | May 10, 2016
thanks Pooja :) | May 10, 2016
I guess poop is usually green. Even some of my friends said the same when they were giving some processed baby food like nestum, cerelac, etc. It's always better to use those once in a while mostly while travelling or so. My doc told to stop it when I told him I'm giving my kid. Raagi porridge is nutritious healthy and easily digestible food for babies. You need to soak 3 to 4 spoonful raagi granules overnight. Morning strain water and grind the soaked granules with little water. And using a muslin cloth or a stainer, take the milk and boil. It will become a transparent paste. You can add half banana , any fruit or little jaggery and feed. | May 10, 2016
poop color was normal all the while, probably from a week its green. you guys think cerelac wheat is an issue??? | May 10, 2016
Thanks everyone for your wonderful response. Pooja please let me know how ragi porridge is made.. wanna try | May 10, 2016
Hi swetha. I had the same experience when I started giving nestum rice. It seems when I always give processed baby food, baby has green poop. Once I stopped it, poop was normal. Green poop refers if food is not absorbed and digested properly. I tried home made raagi porridge or other fruit and vegetables purees, all was normal. So try to stop for a day and see how it works. You can give ajwain boiled water instead of regular Woodwards. I have heard it's not advisable to give. | May 10, 2016
Poop colour is green refers to baby is allergic towards some food unless u r giving solid tats green colour . | May 10, 2016
Its better to avoid wheat cerelac at initial months since wheat has gluten some babies may allergic towards it nd its difficult to digest aswell,instead give rice cerelac nd see ter may changes in ur babies stools. | May 10, 2016
she burps after every feed but my worry is about the color.. is that normal? | May 10, 2016
Bonnison and wood wards donot effect poop color. The color is due to cerelac. Initially , when you start giving top feeds (dal ka paani, cerelac, suji etc) , stools tend to harden and your child may become constipated too ..for a few days ...don't woory... this too shall pass... I agree, u shud not give these drops as they slower child's own gut ability to digest food.. Burp the baby after every meal. All the best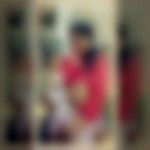 | May 10, 2016
pls chk for woodwords gripe water before giving. there is an article published on facebook about the contennts of it and how haemful it is for kids and babies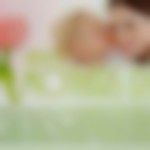 | May 09, 2016
if doctor gave its ok, but try wood wards once as I used for my baby. starting use rice because now only she started solids for one week use rice then u give wheat. | May 09, 2016
Pediatrician prescribed bonnisan besides Woodward . I heard wheat gives strength besides rice.. m confused now:(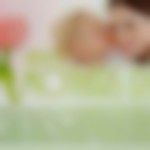 | May 09, 2016
it's ok try to give wood wards to ur baby, see whether she can digest the cerlac. start with rice In cerlac as wheat is harder and it doesn't digest soon. take care
More Similar Talks