Health
Gripe water Created by

Updated on Dec 02, 2016
Hi all... my baby is 5th month old... is it safe to give gripe water to him for gas and digestion...
Kindly
Login
or
Register
to post a comment. | Dec 02, 2016
thanks Sabita n Srushti...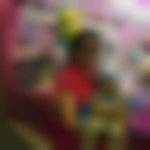 | Dec 02, 2016
Hi vaidehi.... My baby is only on formula milk since day 1. (nan pro 1) now it's nan pro 2.... He s OK with it... Ask ur paed once regarding dis... He would suggest other formula... Or try again... This tym mix formula with 3 scoops adding 110 ml water.... (20ml extra water) coz u hav switched to formula recently and ur lo takes sm tym to adjust with it.. Always mix Little water than suggested in d table. (10 to 20 ml) not more than that. NY my baby takes 140 ml for 4 scoops.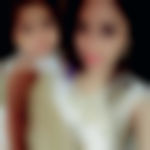 | Dec 02, 2016
Woodwarts is d best becoz it doesn't contain alcohol... if your baby is too gassy then I'd suggest himalayas bonnisan... I give it to my baby twice a day.. her gasses have reduced a lot... it improves digestion and also helps baby sleep peacefully... my pediatrician had suggested... also her her pooping has regulated to an extent . | Dec 02, 2016
Thanks... since I m a working woman from the last 3 days I m giving him formula milk (Nan pro I).. he is ok till 3 days but on 4 the day he started loose motions... have u tried formula milk to ur baby?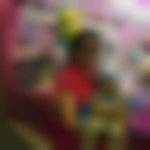 | Dec 02, 2016
After completing 6 months u can start wid rice ka paani, dal ka paani, mashed banana, Chikoo , Apple, suji ka kheer, raagi porridge, plz start one solid at once and c fr 3 to 4 days... I'd baby s OK with it introduce d next one.... Anything u give should be in a liquid form till he completes 8 months... Also give water after every solid feed.... Hope dis helps. | Dec 02, 2016
one more thing... my baby is on BF now I want to give other things also... can u suggest pls..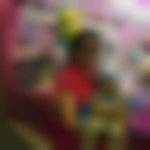 | Dec 02, 2016
I use Woodward s vaidehi... | Dec 02, 2016
Thanks sabita.. can u pls suggest me Gripe water from which brand?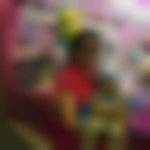 | Dec 02, 2016
I am giving it since 5 months... It's gud. U can give... It's non alcoholic. Sm people say it contains alcohol n AL but my baby s active n normal... Never felt drowsy or other side effects.
More Similar Talks