Parenting
Guilt Created by

Updated on Jan 22, 2016
I started working when my baby was 6 month old. I felt guilty that am not able to spend time with baby and I am depriving his rights from breast milk.. is anyone in my situation??
Kindly
Login
or
Register
to post a comment. | Jan 22, 2016
Hi anitha, I am about to join office. Have same situation n guilt in mind. Most worst is when he smiles I think that's what I am gonna miss... But, can't help. Even the help is not so good in my house, so I am worried about his upbringing during those 8-10 hours. B positive ( easy to say, but difficult to do). | Jan 22, 2016
Hi Anitha Sandeep! I know what u r talking about and probably all mothers do. Its indeed a difficult choice for a mother to choose between being a full time mother or a working mother. And it is because of this guilt feeling most of the mothers including me could never get back to work. Trust me when I say this to u that u were not at all being selfish when u chose the latter as i'm sure that choice too has been made keeping in mind the future of yr child. As far as breast milk is concerned u could express it and store it in bottles and ask the help to give the baby on demand. Anitha a mother can never be selfish and will always keep her child's safety and happiness as her first priority. If your child is in safe hands and is being taken care of well, take the guilt feeling out of yr mind and that ways u will unburden yrself and remain stressfree. Stress can affect yr health and performance both at home as well as office. Believe in spending quality time rather than quantity time with yr child. I am sure your child would be proud of yr decision and would grow up as a strOng individual. Tk care.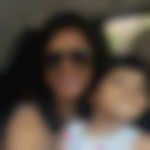 | Jan 22, 2016
Yes Anitha you have to agree with swati and pooja | Jan 22, 2016
same with me. I also have started working when my son was 4 months old. I also want to spend time with him but there is no other option. If i quit my job, i will not be able to even fulfill family needs. But somewhere i am satisfied thinking that i am doing it only for him, i am trying to provide him everything that he needs. It is true that materialistic things can never replace love & affection but "only" love is not enough to survive. | Jan 22, 2016
Hi there... ys... I too am a working mom with constant guilt of not spending enough time with my baby.. he was 7 months when I joined back. I GS all working mothers have to live with this guilt all along... however about breast milk.. u can work it out by pumping n storing breast milk n which can b given to the child in ur absence.. electric pumps n storage devices are available in market
More Similar Talks
Top Parenting Talks