Parenting
habbit building Created by

Updated on Jun 16, 2015
Hello, I am a mother of a 21 month old baby. After few months I want to put her in a play school and probably after few month in a day care. She has not started speaking properly yet. I believe within 1 year and so she would be more expressive however assuming the situation after a year... I want to start preparing her from now onwards.... I have few queries 1) which one is more safe ...a day care or a nanny? (We are only 3 members in family). 2) what kind of challenges are faced by working parents in the initial stage when they keep their baby in a day care or with a third person? 3) What are the changes I have to make in her or how to motivate her that her parents wont be available with her for so and so time and she need to be with this third person? please suggest as per your experience.... Thanks Jhuma
Kindly
Login
or
Register
to post a comment. | Jun 17, 2015
Dear jhuma I am a mother of 2 year old boy. He is going to day Care since he was 1 year old. its been one year and there is a lot of difference in him. Initially he used to cry that all children do but then he got adjusted to that. With peers children learn a lot good things sometimes bad too. But its always preferable to leave the child in a good day care rather than nanny if u are not home. A lot of activities children do together. They become independent and have their own choices. But we should also make them understand why we are leaving them in a day care why we can't take care of them and shower them with lots of love duly maintaining a discipline. Though every child is different they have their own pace of learning and adjusting to the environment. so my suggestion is to try leaving her in a day care for one hour for few days and then 2 hours and then gradually increasing while you are at home and just see your daughter s response. Accordingly u can look for options and decide. | Jun 16, 2015
Hey Jhuma Rani, m happy to hear that. As per my experience till now, I would answer your another query as "no". Its been almost 6 months that my kid is going to the daycare and everyday I see the same happiness & excitement on her face whenever she meets me when I pick her from there. At this age kids explore a lot and being in playschool with other kids of different age group helps them to learn many things. As a parent, we do a lot for kids, but I think we also get busy in household stuff\ office work or any other thing, so sometimes we cant spend that much quality time to teach them and that's why this school is really important. But at the same time, they need parents love as well. so don't worry about their thought of being away from parents. Now, my daughter herself wants to go to the school everyday except any monday blues :). You can get in touch with me anytime, m happy to help you in anyway. | Jun 16, 2015
Hi Simran and Vaishali... thanks for your valuable input. Got lot of confidence after reading your comment.... want to know after putting the kid in day care... in long run do they feel away from home or deprived from parental affection or any change in their psychology. May be YES if so how to tackle this situation? Vaishali I will be in touch with for any query... thanks again. | Jun 16, 2015
HI, I resumed my job when my daughter was 1. 3 yrs old. till she was 2, I had a nanny to take care of her. Later I started 2 hrs of playschool for couple of months and then daycare. So I can share my experiences for both, nanny as well as day care. 1. For Nanny option, the lady should be trustworthy. In initial days, I showed my nanny how my daughter's daily routine is. Then slowly I started giving my daughter in her hands for couple of hours n then started increasing the timing. I used to hide in another room to make my daughter to be with her nanny and observe how she is doing. Also we had set cameras at home, so I used to watch them online. 2. As your kid is almost 2 yrs old now, I would suggest you to start him playschool\daycare, for couple of hrs 1st and slowly increase the time. Kids like to play & enjoy with other kids. he will be more active and smart. He will learn many things good and bad of course. but you have to observe his changing habits. Some day-cares provide food and some don't. I give my LO 3 boxes daily which includes fruit, milk & rice\ chapati\snacks. They will learn to eat themselves too. Also suffering from cold and cough frequently is also a cons of sending at daycare. But slowly his immunity will increase. Initial days will be very challenging for you, as your kid will get more cranky because of the sudden change in his life. But you have to be very strong and patient. My LO took almost a month to get settled there. Later, you will enjoy his daycare stories, he will be sharing with you once everything settles down :). All the best :)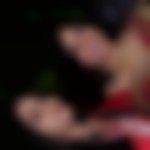 | Jun 16, 2015
Hi Jhuma, Even i made my child stay at a day care nearby our house,it was good and it made her active and intelligent. I faced a lot of problems in the starting but later it was good ,, here is the answer of ur questions ---- 1) a day care is safer , make sure you do a background check. 2)You may face the challenge of bonding with your child, he may also develop bad habits at day care, maybe proper food is not given in daycare, all of this requires a background check. 3)she will cry for a 2-3 days but as time will pass she will enjoy. do not treat daycare as her school, make her understand that it is a fun area and she does not NEED to be with a third person, change the view and tell her that it is activity class or it is a play area ,, so that she does not develop bad vibes about that place and thinks that it is the FUN THING. I know it is a tough thing but you shall do it.
More Similar Talks
Top Parenting Talks