Parenting
Habbit of Lieing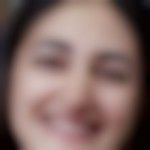 Created by

Updated on Apr 10, 2013
Hey, I am a working mother of 2 daughters (10 yrs & 1 yr). My elder daughter is quite independent and sensitive. But recently i got to know that she has been lieing to me about her HW. I have been in an impression that she does her Maths HW on her own but the truth was that she was copying the naswer given at the back of the book. It was quite surprize for me. How do I handle this situation and dont let her lie to me again. I am very calm about her studies and dont expect excellent from her which i make it clear to her and told her that marks are not important, important is to understand. Please suggest. Regards Sonia
Kindly
Login
or
Register
to post a comment. | Apr 12, 2013
Dear Sonia, take this instance as an opportunity to understand the root of the problem and let your child feel your love and concern. Accept her act with ease and discuss gently about it with openness without judgement. Let her know that you have also been to school and faced similar problems. While discussing consider various options and explain corresponding consequences with objectivity and let her choose about how she want to be helped :)EMPOWER HER and do follow up off and on to check how is she doing. | Apr 11, 2013
Hello Sonia, I agree with Indu, Shanaya, and Neetu however what we as parents first need to understand is the fact that children lie only when they fear us. They want to cover up to avoid being scolded or questioned by us. Hence they tend to lie. My advise will be to win the confidence of your child such that he/she doesn't fear to share his/her heart with you. These are small things but if the right approach is not taken, am afraid to say the child will loose trust in you. So act fast, love your child, discuss with him/her only once he/she is comfortable :) | Apr 11, 2013
Hey, I live in Gurgaon, so would not be able to suggest a tutor in your area, perhaps you could ask fellow parents in your locality or check in the yellow pages.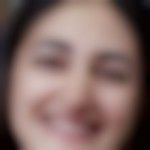 | Apr 11, 2013
Dear Neetu, Thank u so much. U guessed it right that she is facing a problem in Maths. She is good at it but on few topics her concept is not clear. I am trying to put her on Tuition's so that her concept can be cleared. I hope that would be a better idea. She picks up fast if made her understood properly. Do u know some good Home Tutors for Saket, New Delhi.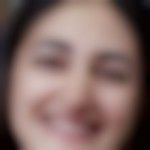 | Apr 11, 2013
Thanks to All, But she did this in class 3 also and at that time I spoke to her and trusted her. Once more she did this..... | Apr 11, 2013
Hi Sonia, this is quite a coincidence.. my son is 11 years old. This is the first time that his math book has answers at the back - class 7th. Yesterday while doing hw, I was going thru his cw and I asked him if he did all the questions himself, i usually ask him that coz he needs help in math and sometimes kids tend to copy from classmates. So he pointed that for one question, he and his mate could not solve, they looked for the answer at the back. We discussed the question. The point I am trying to make is - when we sat down to do his hw, there was one question he or I just could not understand, so was tempted to look at the back.. and it suddenly reminded me of teh times I used to look for answers at the back of the book, inspite of being good in math,,it has only answers, you have to know the method to reach that answer. The best part was that my son agreed not to use the answer since we could not understand how to do that question. Your daughter may be really good at the method and may just be looking at the answers to tally / out of curiosity.. we all did it.. take care ! | Apr 11, 2013
Agreed with Shanaya, a friendly talk with your daughter may help you in getting the actual cause behind her lie. Does she need any extra help in understanding any concept.... take her out some day ..and if possible just both of you , go to her fav eat out place and then try to talk to her.... | Apr 10, 2013
Dear Sonia. It is really heart warmIng to know that you have given your children the space that they need to excel in studies. I have a daughter myself and I can understand how you would be feeling on discovering about your child's hw. Moms feel betrayed on such occasions. Perhaps if you talk to your daughter calmly she will share the reason. In my experience within my family, my nephew avoids math hw because he is not very strong in Math. Also he wants to rush through hw because his friends are waiting for him. Please do not feel very hurt by this incident. Girls anyway carry the extra burden on their heads of being good children and students, so perhaps your daughter did not want anyone or you to know that she is having problems in math. Take it easy, a loving talk with her will help both of you :)
More Similar Talks