Child Psychology and Behaviour
habit of speaking in sleep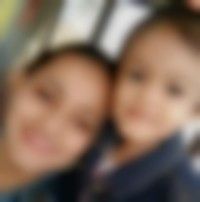 Created by

Updated on Mar 05, 2017
my baby is 2yrs 11mths. she is having a habit of speaking in sleep at night. kindly advice
Kindly
Login
or
Register
to post a comment. | Apr 03, 2017
hi bhavna, that is growing pain always occurs in babies. msag his legs with olive oil n keep pillows below knees vn baby sleep that will help in relieving pain.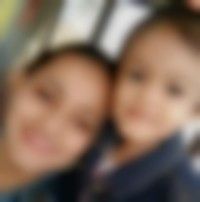 | Mar 06, 2017
Thank you shikha. I will definately follow the things you recommended. and hope my daughter get sound sleep too. | Mar 06, 2017
hi again! has he been an overactive child and loves to jump around? does he sleep in the afternoon? does he watch too much of cartoons or serials? please note down his activity level. try this before sleeping: wash his hands and legs with lukewarm water and after drying ,give a body massage with lukewarm oil( whichever suits him). take him in your lap cajole him, kiss him ,hug him , then cover him with a sheet/ blanket, dim the lights and make him sleep. lie down by his side, narrate a nice story . please make sure he sleeps by 8/9 p. m . at night and doesn't overexert himself during day time. this shall help u Bhavna!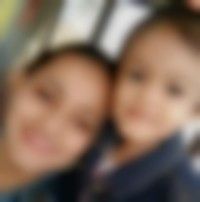 | Mar 06, 2017
hi shikha. bt my baby sometimes cry in sleep also and complains about leg pain. | Mar 06, 2017
Hi shikha :).. I am good.. this didn happened for first time.. But i am not worried that much.. He s a chatter box n super energetic... So for this toddler with energy if tornado... Day time is not at all enough to express what all goes in his mind ;) He sleeps most of the times after sleep talking... i do this whisper and comforting talk back thing... :bas baad mein mujhe neend nahi aa pati theek se... But koi ni this phase too shall pass. | Mar 06, 2017
hi Pooja! how r u Pooja! if that has happened for the first time or happens rarely, there is nothing much to worry. please have a look at suggestions given. just monitor the activity pattern of the child during the day and number of hours of sleep. hope this shall be of help to u! | Mar 06, 2017
hi Bhavna! sleep talking occuring in children is a common problem and it usually runs in families so u need to trace from whose side the child has acquired this. on a serious note it's not much of a cause of concern. having said that u need to watch out if there is any particular thing child talks about in sleep. are there any anxieties in child's mind related to any particular recent change? also please ensure the child gets good sleep , in her own bed for minimum of 8 hours. if she does sleeptalking make her sleep again by talking in gentle voice. u can make her unwind before sleep by practicing good sleep hygiene such as getting fresh, changing to night wear, dim lights, minimum of distractions around . in case u feel it's affecting the child as well as your sleep please consult your doc. and hope this helps! | Mar 06, 2017
Same pinch;) last night my two year old woke up calling silly names to his cousin.. Which otherwise we find amusing.. But cant decide how to react ... at the deadliest sleep hour _°}
More Similar Talks
Top Child Psychology and Behaviour Talks
+ Start a Talk
Top Child Psychology and Behaviour question
Top Child Psychology and Behaviour Blogs